Following EU leaders agreeing to "put people first, to further develop the social dimension of the Union … to promote convergence and … implementing the European Pillar of Social Rights" at their Summit last night, the European Trade Union Confederation proposes:
The European Commission should publish, and the Member States should support and commit to, an action plan for the implementation of the 20 principles in the European Pillar of Social Rights (which include fair wages, ending abusive precarious employment, promoting the involvement of workers and their trade unions and gender equality),
The Commission and Member States should set out a timetable for legislation, economic policy and other initiatives, and budget changes, needed to put into practice the fine words of the Social Pillar. This action plan should be supported by the Member States  
The 2018 EU economic policy recommendations to Member States should reflect social needs – such as increasing minimum wages in some countries – and not only fiscal rules
The EU and Member States should do more to promote collective bargaining and encourage pay rises to drive growth and tackle inequality – including the east-west pay gap.
ETUC General Secretary Luca Visentini said: "The European Pillar of Social Rights now has to be implemented. It was adopted in November and is now endorsed by national leaders. Working people are crying out for a better future. Far too many are struggling to make ends meet. Working poverty is the scandal of our era, and a blot on rising employment.
"There is nothing more certain to disillusion citizens – and boost populism and Euroscepticism – than empty, broken EU promises. There is a duty on all leaders to ensure the European Pillar of Social Rights delivers real improvements in the lives of working people in the EU.
"Trade unions are ready to play their part in implementing the Pillar's commitment to improved social dialogue and workers' involvement."
The ETUC sent a letter to Presidents Tusk, Juncker and Tajani and all national Heads of State/Government at the Summit https://www.etuc.org/documents/implementation-european-pillar-social-rights-letter-sent-president-tusk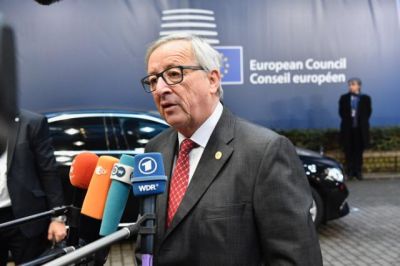 15.12.2017