The European Trade Union Confederation (ETUC) criticised member states following a decision today not to approve the deal on coordination of social security.
"Some member states are putting political posturing above the interests of citizens" said Liina Carr, ETUC Confederal Secretary. "It is necessary to have better and clearer social security coordination rules for people who work in another member state. I am shocked that the member states have such little regard for the fair treatment of their own citizens. I am appalled and angry that they have not backed the deal that would strengthen the fight against fraud and abuse in social security."
The changes in regulation 883 on the coordination of social security were agreed in 'trilogue' negotiations but  have now been blocked by a meeting today of COREPER.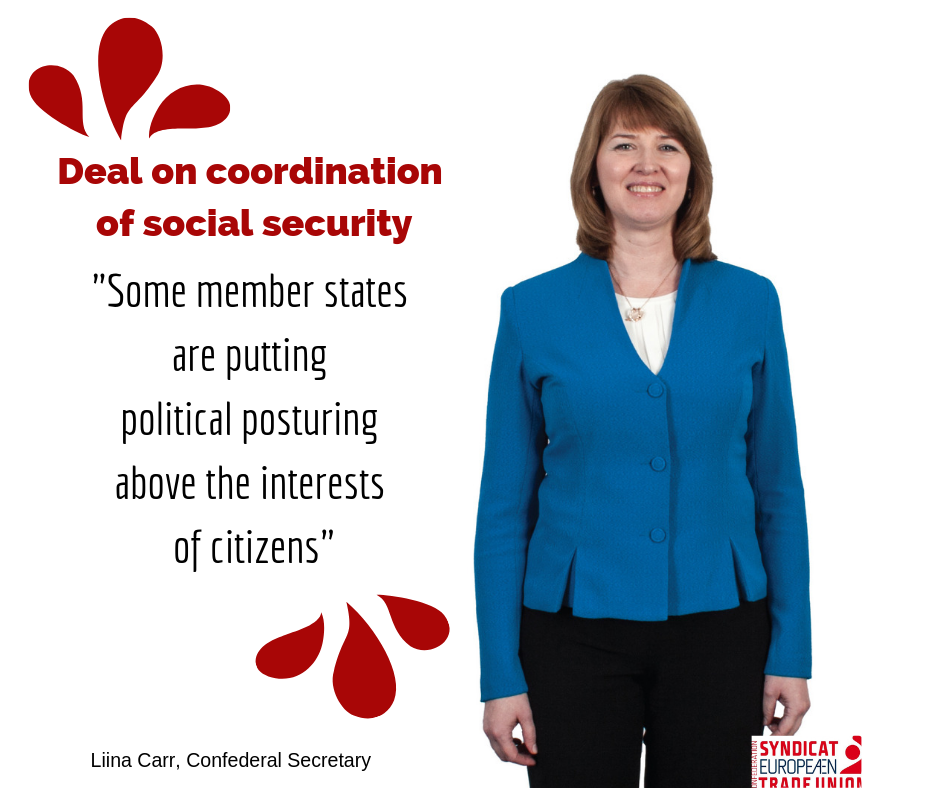 29.03.2019