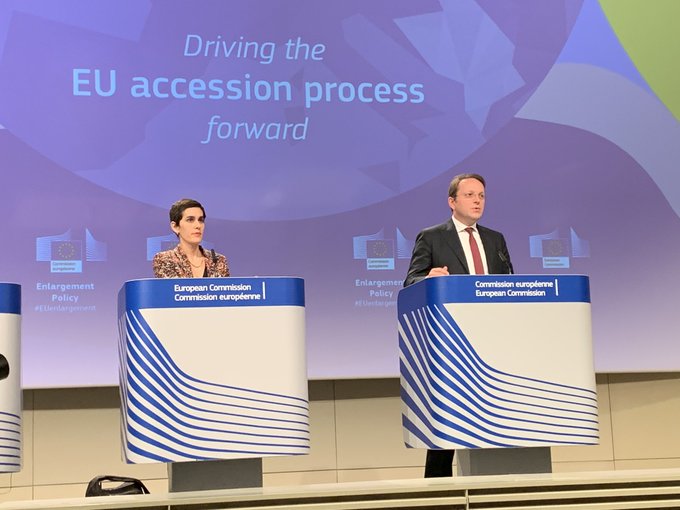 The ETUC welcomes the European Commission's commitment to continuing and reinforcing the enlargement process but regrets the lack of clear focus on social objectives in the enlargement process
The ETUC supports the Commission's plans to improve incentives for well-performing candidate countries through increased funding and investment and closer integration with EU policy, markets and programmes in areas where progress has been made. It's positive that, if approved, these rules would apply to accession talks launched after the plan is adopted, possibly with an opt-in option for Serbia and Montenegro.
We also appreciate that the Commission stands firmly by its recommendations to open accession negotiations with North Macedonia and Albania and we support stronger political governance of the negotiation process. 
However we call on the European Commission and the governments of candidate countries to put social reforms on the same footing as fundamental democratic rule of law and economic reforms. We underline the importance of full involvement of trade unions and employers through social dialogue both at European and national level.
ETUC General Secretary Luca Visentini said:
 "We call on the European Commission to further reshape the enlargement policy, by paying more attention to collective bargaining, social rights and protections, and their enforcement as these are vital to ensuring the process gives them due consideration."