Commenting on the launch of the European Commission's strategies for digital and AI, ETUC confederal secretary Isabelle Schömann said:
"The introduction of AI in the workplace must be done in an ethical and legal way that protects workers from disproportionate and illegal surveillance or discriminatory treatment because of biased algorithms. That's why trade unions welcome commitments in the strategy to ensure there are the safeguards on privacy and safety needed to make AI technologies fit for the workplace.
"The ETUC is however strongly convinced that on the basis of the precautionary principle anchored in the Treaty, the EC strategy should not restrict its action to high risks. It should have an inclusive and ambitious approach to adapt machines to human and not the other way round.
"AI needs a European framework based on human rights, the public interest, social and environmental well being and the common good. Data governance at company level should be driven by an inclusive approach with the active participation of workers and their representatives. Ensuring workers are 'AI literate' is also essential. 
 
"However, trade unions must be given a higher degree of involvement in managing the development and implementation of AI in the workplace to ensure these safeguards are upheld. In the same vein, social partners including trade unions should be part of governance structures that shape, develop and monitor AI technologies in order that the EU has a well-informed decision making process."
 
Notes:
A more detailed statement on the digital strategy can be read here: https://www.etuc.org/en/document/etuc-calls-eu-digital-strategy-europe-delivers-workers
A more detailed statement on AI in the workplace can be read here: https://www.etuc.org/en/document/ai-humans-must-be-command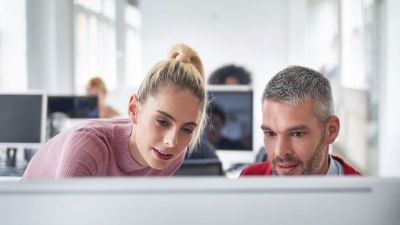 19.02.2020