ETUC is delighted to announce new Deputy General Secretary Claes-Mikael Ståhl, who started at ETUC today.
Claes-Mikael is Swedish and has worked for Swedish blue-collar union LO since 2007, primarily on collective bargaining.  
He has EU experience having worked in Brussels from 2003 to 2006, first for the EU Office of the Swedish Trade Unions and then for the ETUC. He has just moved to Brussels with his wife and two children.
Claes-Mikael's responsibilities at the ETUC include occupational health and safety, employment and labour market policies, workers' mobility and free movement, Cohesion Funds and trade policy. 
"We are delighted to welcome Claes-Mikael to the ETUC" said Luca Visentini, ETUC General Secretary "but he needs no introduction as he has been very active in ETUC debates representing LO and the other Swedish trade unions for many years."
"This is a tough time for working people and I welcome the passion and experience that Claes-Mikael will bring to ETUC's elected leadership team." 
"I am a convinced European as well as a proud Swede" said Claes-Mikael Ståhl "and I will fight as hard as I can for jobs and for better and safer working conditions for all working people across Europe and beyond."
Claes-Mikael Stahl replaces former Deputy General Secretary Per Hilmersson who has become Chief of Staff of the Swedish S&D delegation in the European Parliament.
He is one of two ETUC Deputy General Secretaries, the other being Esther Lynch who has been Deputy General Secretary since 2019.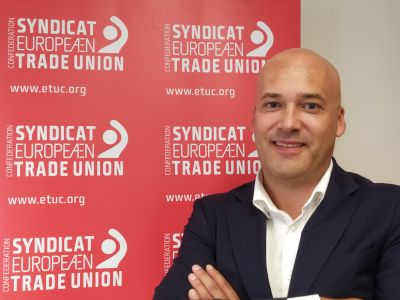 01.09.2021