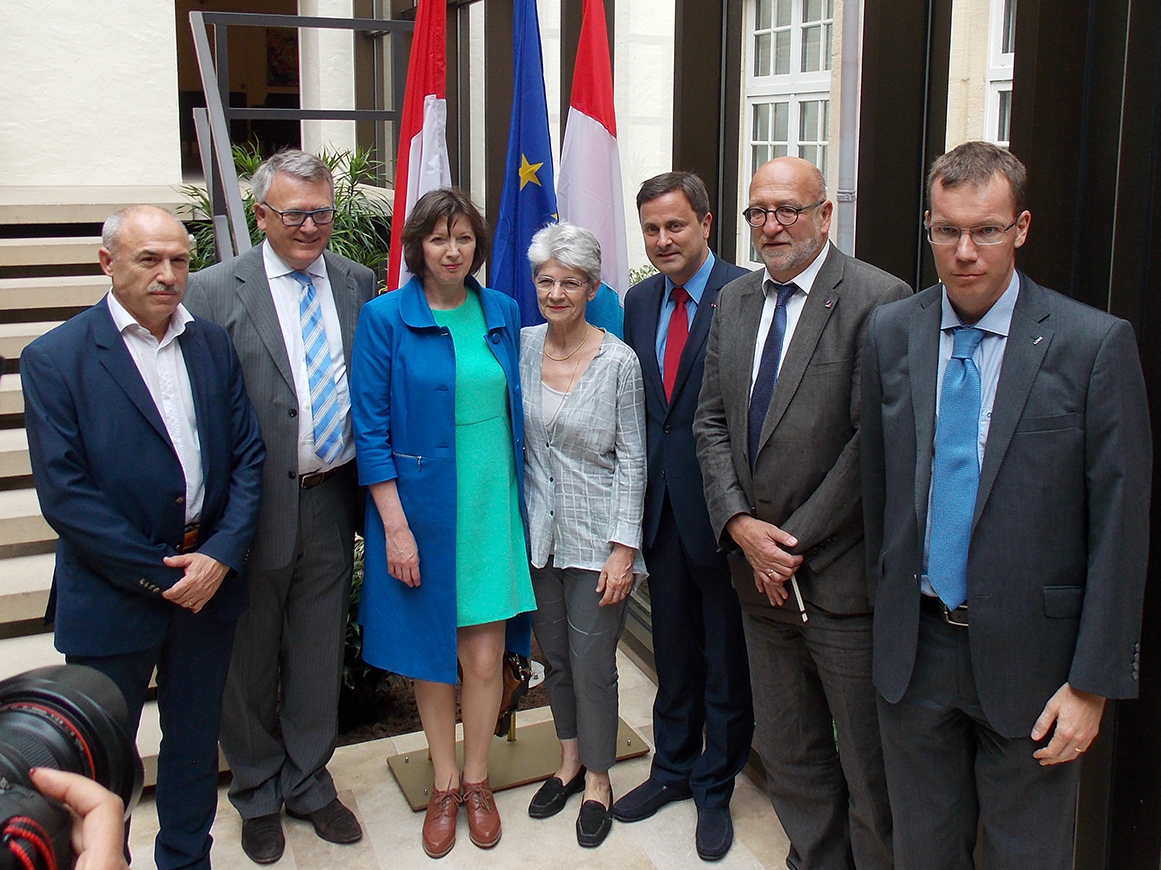 ETUC General Secretary Bernadette Ségol today met the Prime Minister of Luxembourg, Xavier Bettel, the current chair of the EU Council, to discuss the EU agenda for the coming 6 months and set out the European trade union movement's priorities.
Top of the agenda were:
Speedy implementation, and a boost in funds from members states, for Juncker's €315bn investment plan.

The EU's rescue package for Greece – which the ETUC will believes comes at a very high and hard price for the Greek people. The ETUC says the package must now be delivered quickly without adding further conditions, and do much more to relaunch the Greek economy as well as cover Greece's current financing needs.

The need to resist attempts by the UK Government to undermine workers' rights as part of its pre-referendum 'renegotiation' with the EU – see https://www.tuc.org.uk/news/eu-referendum-give-british-workers-something-vote-says-tuc

'Better regulation' that brings forward new laws to protect workers, for example from dangers including cancer-causing chemicals, instead of delaying such legislation in the name of competitiveness, or excluding small businesses from EU law, or viewing all EU regulation as an obstacle to 'competitiveness'.  

A 'mobility package' that upholds workers' rights to freedom of movement within the EU and  ensures equal pay for the same work: clamping down on exploitation by unscrupulous employers of workers from other EU member states.  
Taking part in the meeting alongside Bernadette Ségol were TUC General Secretary Frances O'Grady and Luxembourg trade unions OGBL and LCGB, as well as Luxembourg's Employment Minister Nicolas Schmit.