Despite all the attempts to stop the people of Brazil voting freely, democracy and social progress have won over the far-right, neo-fascist, authoritarian and violently populist policies of the previous President.
Social justice and protection of human rights, a new and fairer global economic model, climate and digital just transitions, decent work and an end to precariousness, accessible and adequate social protection for all: this is what the election of Lula will bring to Brazil, Latin America and the rest of the world.
We praise and congratulate the Brazilian trade union movement and all those brothers and sisters who mobilised tirelessly for this great victory and we are ready to cooperate with them and President Lula to build together a fairer future for working people.
Viva Lula! Viva the trade union movement!
Photo: Steve Eason/Flickr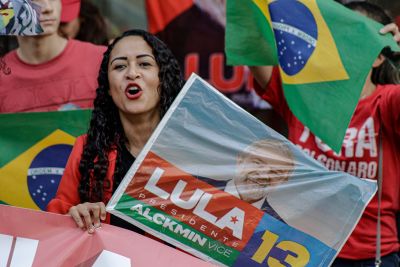 31.10.2022