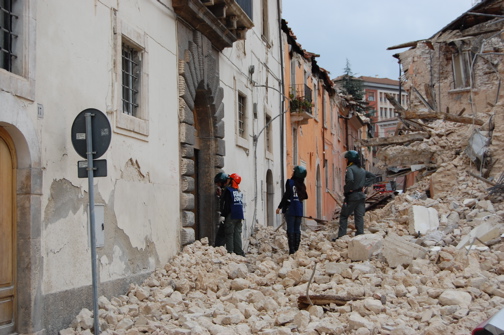 The European Trade Union Confederation today expressed its solidarity and sorrow at the victims and destruction caused by the earthquake in central Italy.
"Our thoughts are with the people who have lost their lives, who have been injured and made homeless" said ETUC General Secretary Luca Visentini "their families and loved ones.
We salute the workers and volunteers who are helping the towns and villages which have been hit. Solidarity is needed immediately and in the coming weeks and months to rebuild lives and communities." 
Terremoto in Italia: solidarietà e dolore
La Confederazione europea dei sindacati esprime la propria solidarietà e il proprio dolore per la morte e la distruzione causati dal terremoto avvenuto nel centro Italia.
"Tutti i nostri pensieri vanno alle persone che hanno perso la vita, ai feriti e agli sfollati", ha dichiarato il segretario generale della CES Luca Visentini "alle loro famiglie e ai loro cari."
"Salutiamo l'operato di tutti i lavoratori e volontari che stanno prestando il proprio aiuto alle località e ai territori che sono stati gravemente colpiti. La solidarietà non è solo necessaria ora ma anche nelle prossime settimane e nei prossimi mesi per ricostruire la vita e i territori ".