Responding to the economic guidance provided to member states by the European Commission today as part of its European Semester Spring Package, ETUC Confederal Secretary Liina Carr said:
"Unprecedented levels of public investment supported by the EU are returning growth to Europe's economy, in contrast to the decade-long fallout from the austerity measures taken following the last crisis.
"Continuing to save and create quality jobs must be the priority of all politicians so we welcome the Commission's decision to extend the general escape clause from the Stability and Growth Pact and not to open excessive deficit procedures against any member states. The fact this is necessary shows how incompatible these policies are with economic growth.
"However, the call by Commissioner Dombrovskis for some member states to show restraint is wrong at a time when low interest rates give all countries significant room for manoeuvre when it comes to growth-enhancing public investment without the danger of making public debts unsustainable.
"Just a month after the Porto social summit, the warning against "current expenditure" also sends the wrong message that member states should prioritise debt control over investment in jobs and protecting people hardest hit by this crisis - like women, young people, migrants and the elderly -despite the fact the gaps in Europe's welfare systems have been exposed during the pandemic.
"Today's package highlights how the temporary suspension of investment-killing austerity policies isn't enough and why fundamental reforms for social progress are needed. There cannot be a return to business as usual in 2023."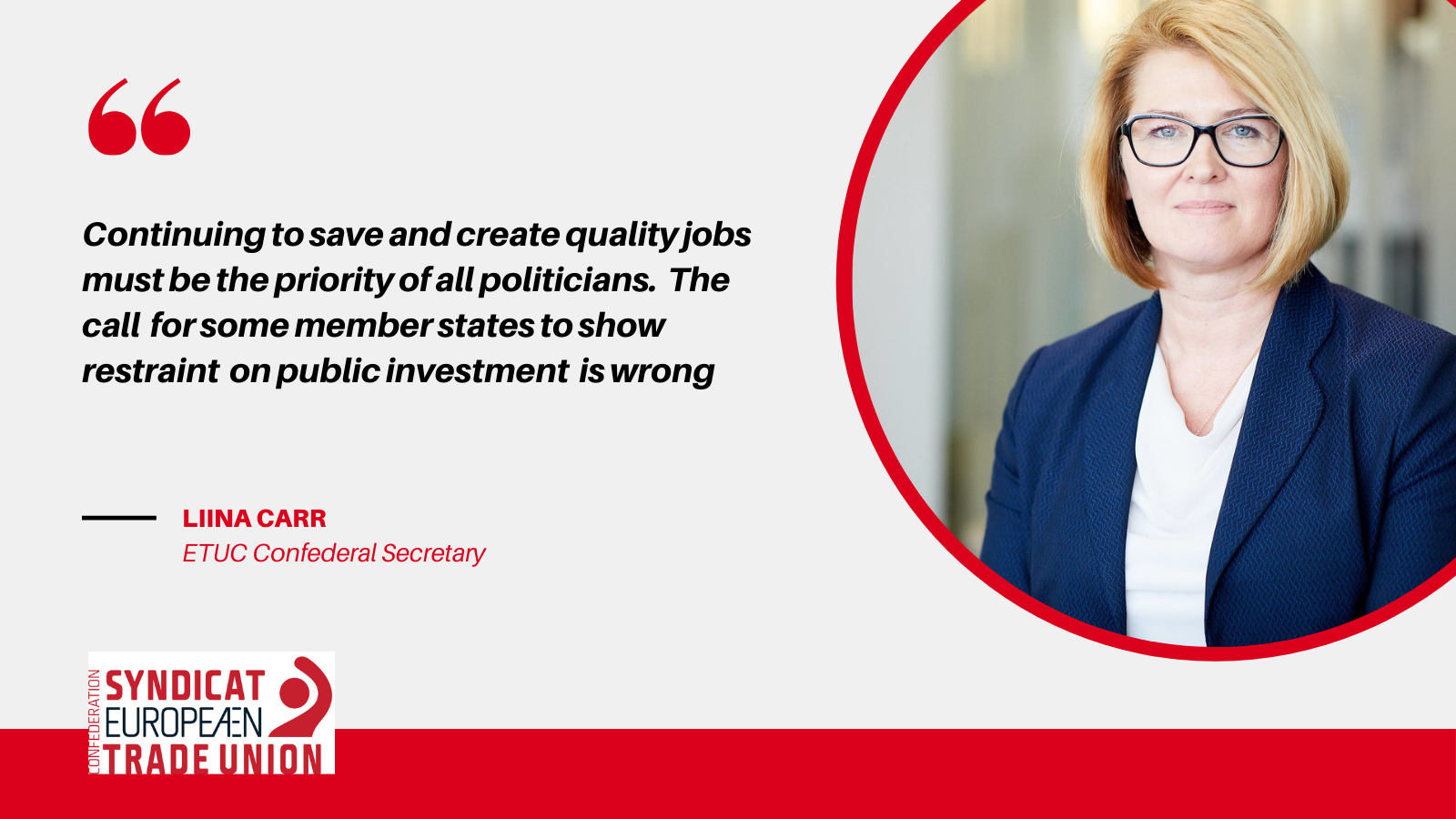 02.06.2021