Restrictions on the right of self-employed people, including those working through digital labour platforms, to bargain collectively for fair pay and working conditions are to be lifted across Europe following victory in a long-running trade union campaign. 
Self-employed workers struggle to exercise their collective bargain rights in a majority of European countries because of incorrect application of competition rules. While making up one tenth of the EU workforce, an ETUC study in 2018 found that some form of (limited) access to collective bargaining for self-employed workers existed in only 10 EU countries.
But the European Commission has today adopted new guidelines which make clear EU competition law does not stand in the way of solo self-employed workers engaging in collective bargaining.
The long-standing demand of the ETUC and its affiliates has been to ensure that no trade unions are treated as cartels under antitrust rules: wage-setting is not price-fixing.
The new Commission guidelines will empower the self-employed to collectively improve their working conditions, while importantly leaving the process  of collective bargaining to trade unions at national level.
Removing this legal uncertainty will benefit many of the more than 24 million self-employed and freelance workers in the EU. In sectors such as media, arts and entertainment, nearly half of all workers are self-employed. In the construction sector, self-employed workers amount to nearly a quarter of the workforce.
The new guidelines apply to both offline and online work, meaning that also workers on digital labour platforms can organise and bargain collectively, independently of whether they are presumed to be employed or self-employed.
ETUC Confederal Secretary Isabelle Schömann said:
"Competition policy must not prevent trade unions from tackling bogus self-employment or abuse of the genuinely self-employed. Contractors and digital platforms cannot use competition concerns as an excuse not to meet unions at the negotiation table. Self-employed cannot be treated as second-class workers.
"Collective bargaining for self-employed workers is vital to establish minimum rates of pay and working conditions. As a driver for social progress, it tackles precarious forms of work and remedies power imbalances in the labour market. Strengthened collective bargaining is key to address the surging cost of living crisis.
"The purpose of antitrust control can never be to undermine collective agreements aiming to improve working conditions of self-employed workers. These guidelines send a clear message to business that competitiveness cannot be built on a race to the bottom, playing workers off against each other. Labour is not a commodity.
 "The right to join a trade union, to bargain collectively and to take collective action are all universal labour rights recognised by the UN and the ILO, as well as by the Council of Europe and the EU itself. These fundamental rights are of course binding also on EU competition law. Their respect must be reflected in the practices of competition enforcers and business engaging with self-employed workers."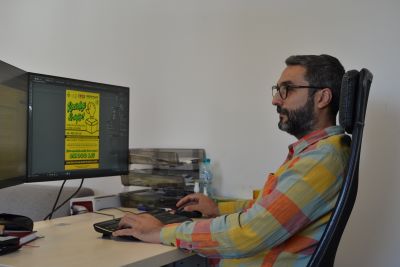 29.09.2022