Trade unions are calling for an urgent rethink of plans to reintroduce austerity as new EU figures show the number of children living in poverty has risen for the third consecutive year.
Eurostat data shows 24.7 percent of under-18s were living at risk of poverty in 2022 compared to 24.4 per cent in 2021, 24 per cent in 2020 and 22.8 per cent in 2019.
It means 19.9 million children are living at risk of poverty – over than 1.5 million more than before the pandemic began in 2019.
Plans to reimpose austerity measures in 14 member states from 2024 will ensure that the trend of growing child poverty continues in Europe for the foreseeable future. 
European Trade Union Confederation General Secretary Esther Lynch said:
"These figures should be a wake-up call to EU leaders – millions of families are already struggling to survive and cannot cope with more cuts.
"Children are already paying the price for the rise in inequality since the pandemic, which has seen real wages falling at the same time as record increases in dividend payments to shareholders.
"Plans to reintroduce austerity next year will only drive up the number of children living in poverty, with severe consequences for our society and economy for decades to come.
"Instead, politicians should do everything in their power to stop the shameful rise in child poverty by backing a fair deal for working people and investment in our future."
Notes
12 EU member states where the number of children living in poverty has risen since 2019:
| | | |
| --- | --- | --- |
|   | 2019 | 2022 |
| EU | 18,374,000 | 19,996,000 |
| Czechia | 260,000 | 270,000 |
| Germany | 2,151,000 | 3,495,000 |
| Spain | 2,571,000 | 2,604,000 |
| France | 3,194,000 | 3,739,000 |
| Italy | 2,658,000 | 2,660,000 |
| Latvia | 67,000 | 73,000 |
| Luxembourg | 28,000 | 31,000 |
| Austria | 312,000 | 353,000 |
| Poland | 1,089,000 | 1,138,000 |
| Romania | 1,426,000 | 1,496,000 |
| Slovakia | 207,000 | 252,000 |
| Finland | 147,000 | 155,000 |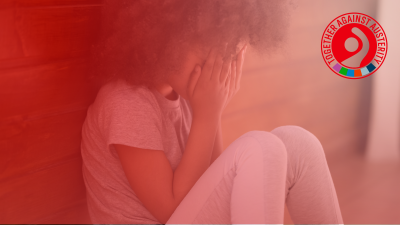 28.09.2023