Upcoming meeting in Montreal provides an opportunity to address growing concerns
On the first anniversary of CETA's implementation, trade unions on both sides of the Atlantic are warning that the trade deal is not a 'model' agreement and say it is time for an immediate review.
The Canadian Labour Congress (CLC) and the European Trade Union Confederation (ETUC) are calling on European Trade Commissioner Cecilia Malmstrom and Canadian Trade Minister Jim Carr to address the European Commission's refusal to reinforce the enforceability of CETA's labour rights provisions. This situation persists despite requests from trade unions and from the Canadian Government. The two senior officials are set to meet in Montreal on September 26-27.
"CETA was presented as a new model trade deal," said Liina Carr, ETUC Confederal Secretary. "But the European Commission is refusing to address the legitimate concerns of working people. Labour rights are still not as enforceable as are investors' rights. Furthermore, we are still waiting for EU trade policy to promote decent jobs, protect and enhance labour rights and protect public services. The EU needs to deliver the change it promised."
"Without effective and enforceable rules for labour and environmental provisions in trade agreements, there is no progressive trade," said Hassan Yussuff, CLC's president. "The EU government must honour its international labour obligations and enforce respect of the CETA provisions with binding and enforceable penalties for violations against workers."
Amidst massive public protests at the time, CETA was adopted with a 'Joint Interpretative Instrument' intended to reassure citizens about its impacts on environmental and labour standards. This agreement included a promise to start an early review of the trade agreement – which still hasn't taken place to date.
Background: The ETUC and the Canadian labour Congress are united in calling for swift progress in the review of CETA https://www.etuc.org/en/document/etuc-clc-joint-statement-sustainable-development-chapter-ceta-10-september-2018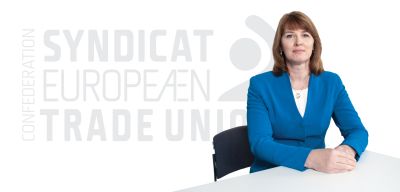 25.09.2018