The European Trade Union Confederation today expressed its condolences and solidarity with the people of Germany following last night's horrific attack in Berlin.
ETUC General Secretary Luca Visentini said "Our thoughts are with all the victims - the dead and the injured, their families and their loved ones - and with the workers who are dealing with the situation."
"We appeal for calm at this terrible moment for Germany, and for all European countries that have experienced attacks in recent months and years. We cannot permit our democracy to be undermined by these awful incidents."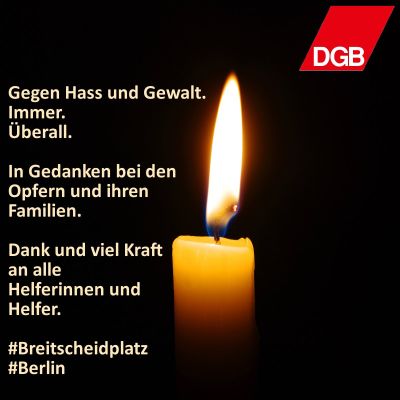 20.12.2016