Europe risks starting the new year with an explosion of unemployment as schemes needed to save jobs from the Covid crisis could close in  seven member states, new ETUC research shows.
National governments, with the support of the EU's SURE scheme, saved 42 million jobs at the height of the pandemic through "short-time work" schemes that subsidised a proportion of workers' wages in order to avoid mass redundancies.
But job support measures are set to expire in seven member states by December 31: Belgium, Czechia, Denmark, Croatia, Portugal, Sweden, Cyprus
Some 5.8 million jobs in those countries were being supported through "short-time work schemes" in May, which indicates the number of jobs at threat without an extension of job-support measures.
And a further 14.2 million workers are at risk in Austria, Ireland, Italy and Spain where schemes are currently set to end between January 31 and March 31 of 2021.
The looming deadlines are set out in the latest of a series of briefings on the effect of the Covid crisis on workers published by the ETUC and its research institute, the ETUI.
The ETUC has already published research showing EU unemployment could double from 15 to 30 million if all countries prematurely withdrew their job support schemes.
Currently only a few countries like the Netherlands, Luxembourg, France and Germany have indicated they will continue support until the middle of 2021 or beyond.  
In order to avoid an unemployment catastrophe, the European trade unions are calling for:
Member states to extend short-time work schemes until a real economic recovery is underway and employment has stablised
 
The European Commission to refinance its €100 billion SURE scheme to support member states
 
Schemes to address existing problems such as the exclusion of precarious and self-employed workers
ETUC General Secretary Luca Visentini said:
"Millions of European workers who have already lost part of their wages now face a festive period filled with anxiety about whether they will still have a job in the new year.
"National governments need to give workers and companies certainty about the future by extending job support measures until a real economic recovery is underway next year.
"EU leaders showed they learned the lessons from the financial crash by supporting jobs through this crisis and they now need to renew the SURE scheme to ensure their efforts weren't wasted.
"Every job lost makes it harder for Europe's economy to bounce back quickly and another Europe can't afford another social crisis."
Notes:
Full analysis of short-time work schemes can be found here. 
Trade unions and employers organisations have sent a joint letter to national finance ministers calling on them to "ensure the prolongation of comprehensive emergency measures." See attachment.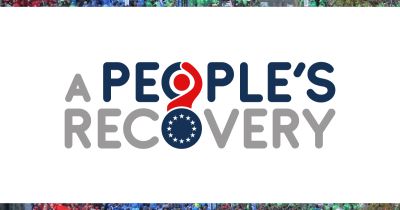 30.11.2020