Four global mega trends that are radically changing the world of work – decarbonisation, digitalisation, globalisation and demographic change - cannot simply be left to the market and will bring changes that need to be anticipated and managed together, warn the European Trade Union Confederation and Institute (ETUC and ETUI).
To build consensus around the need for proactive management of change ETUC and ETUI have organised a three-day gathering (27 to 29 June) in Brussels of trade unionists, policy makers and academics to bring together doers and thinkers to make connections in the initiatives needed to cope with the changes ahead.
The event brings together 510 registered participants including 123 confirmed speakers: 3 Ministers, 3 European Commissioners, 4 Professors, 5 MEPs, 8 trade union Presidents or General Secretaries and plenty more, among them Pascal Lamy, Ha-Joon Chang, Laszlo Andor and Ann Pettifor. The ETUI-ETUC Conference "The world(s) of work in transition" is part of a drive by the two European trade union bodies to put working people at the heart of the debate.
"Change must benefit everybody" said Luca Visentini, ETUC General Secretary "Working people cannot be left behind.  It is not enough to enthuse about the opportunities or complain about the risks. The impacts have to be anticipated and managed by all – governments and authorities at all levels, EU institutions, employers and unions. These changes can neither be left to the market nor dealt with separately. There has to be one proactive, coordinated and coherent response."
"Trade unions are working for quality jobs, equal rights and decent pay for all – we cannot accept there can be 'insiders' and 'outsiders' in the world of work."   
"We have to work together to manage these megatrends, which will profoundly change the world of work" said Philippe Pochet, ETUI Director. "A number of futures are possible, but we have to act to shape the one we want to live in."
To add to the debate the ETUI is issuing 5 new publications on
From Paris to Katowice: the EU needs to step up its game on climate change and set its own just transition framework by Bela Galgoczi
Will trade unions survive in the platform economy? By Kurt Vandaele
Cross-border standardisation and reorganisation in European multinational companies by Christoph Dörrenbächer, Mike Geppert, Daniel Pastuh and Matthias Tomenendal
Trade unions and Facebook, the need to improve dialogue and expand networks by Bia Carneiro
The Living Wage as a relevant topic for Europe, by Brian Fabo
All are available on ETUI website, or will be in the next two days  https://www.etui.org/Publications2
Any journalist still wishing to attend the conference can see the programme https://www.etui.org/Events/ETUC-ETUI-conference-The-World-s-of-Work-in-Transition
Contact
Julian Scola, ETUC +32 486 117 394, [email protected]
Steve Coulter, ETUI: +32 471 70 39 47, [email protected]
Elisa Bruno: +32 472 18 68 22, [email protected]
Denis Grégoire: [email protected]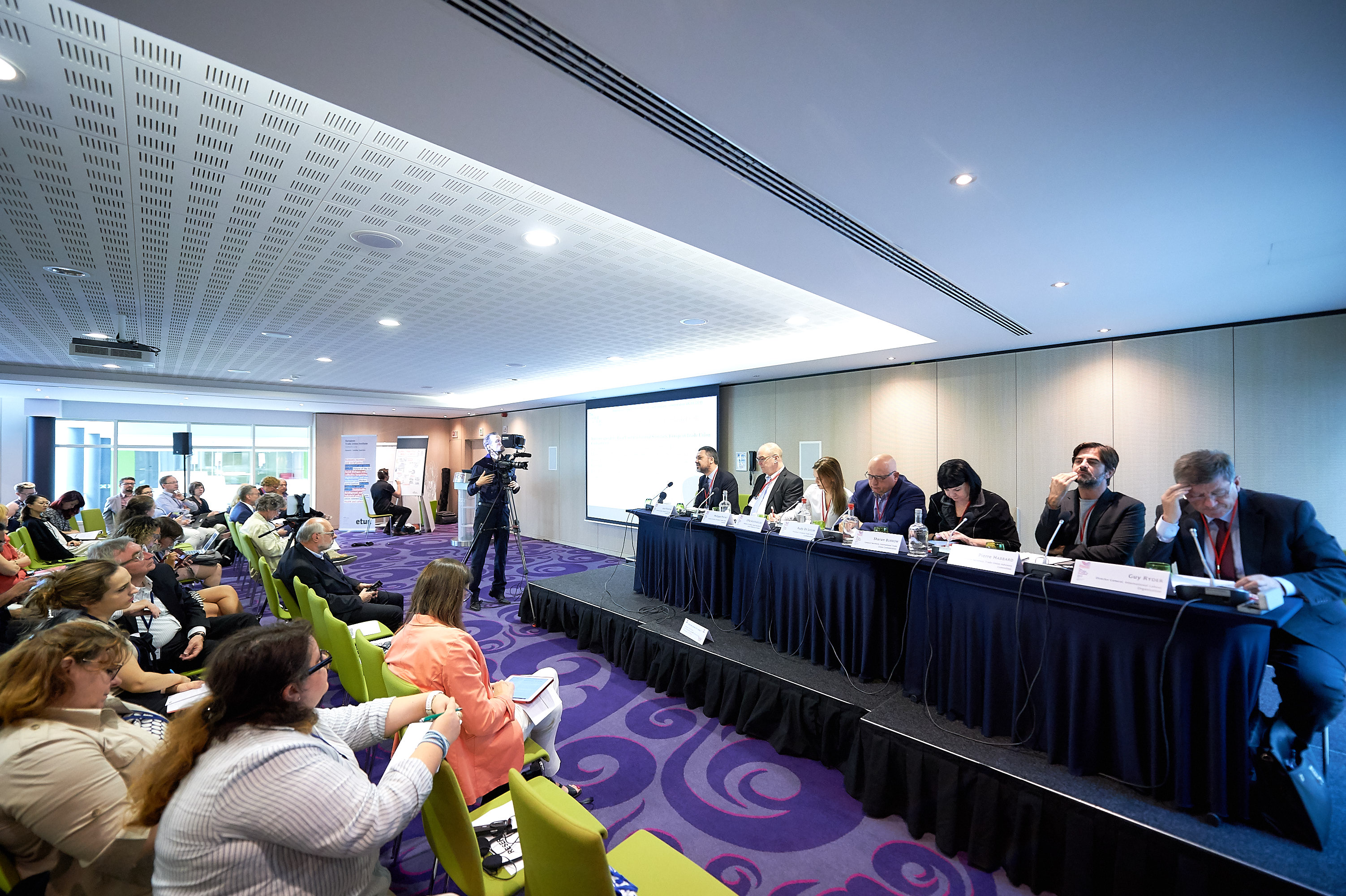 27.06.2018