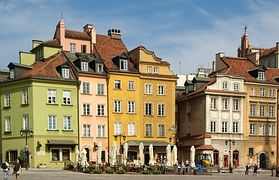 In Poland, trade unionists have taken action to help migrant Ukrainian workers to improve their working conditions and increase salaries, aiming for equal pay for Polish and foreign workers by 2017.
With an estimated 1 million Ukrainian migrants in Poland, local trade unionists have cooperated in setting up the new Ukrainian Workers' Trade Union, part of the Trudova Solidarnist movement, based in Warsaw. Its leader, Vitaliy Makhinko, says employers often mistreat Ukrainian workers. "We already have a good deal of experience, since a lot of our compatriots already work in Poland, and we assist them regularly," he explained.
"We do not want Poland to be a place where foreign workers are ill-treated, regardless whether they come from Ukraine or any other country," said Piotr Ostrowski from the ETUC-affiliated OPZZ.