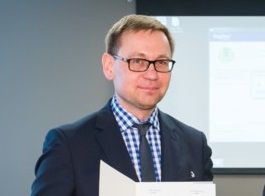 The Estonian Trade Union Confederation (EAKL) and the Estonian Employers' Confederation have reached a deal on raising the country's minimum monthly salary by €70 in 2022, to €654. The hourly wage will increase to €3.86. Minimum wages should also be decoupled from other benefits, such as child support payments.
Although the number of minimum wage earners in Estonia's working-age population is not large, the rate is recognised to have a wider impact on the economy. According to the central bank, in 2022 the minimum wage will rise by 12% to 39.5% of the average wage. Social partners are aiming for 40% in 2023.
EAKL President Peep Peterson said the increase in the minimum wage will compensate for the increase in the cost of living over the last two years and keep pace with the increase in the average wage.
"A recent study confirms that the impact of the minimum wage is passed on to wages below the mid-point of the wage market," he added. "It is certainly a mission of trade unions also to address wages in the top half of the labour market, where the majority of our members are active."