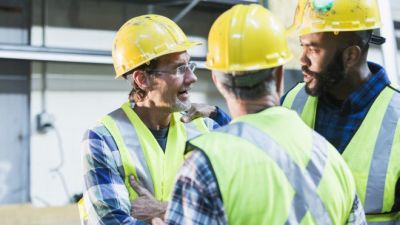 New research published by the British TUC demonstrates that strong trade union organisation in the workplace benefits both workers and employers.
Independent academics Alex Bryson and John Forth analysed employment relations surveys from 2004 to 2011, taking account of different types of workplaces and employee profiles so as to produce robust evidence of the impact of unions and collective bargaining agreements.
They found that trade unions still perform their core function of securing higher wages for members: a 6.5% increase in similar workplaces. Union members are also up to 5% more likely to have had off-the-job training in the past year.
Unionised workplaces are better for family life: workers are less likely to report a long-hours culture and employers are less likely to leave it up to individual employees to sort out their work/life balance. Unions also create a stable workforce, reducing staff turnover. And Bryson and Forth found that workforces covered by collective bargaining agreements are more innovative.
In November the TUC held its annual Young Workers Month, with the aim of contacting young people and highlighting the benefits of trade union membership, focusing in 2017 on apprenticeships. Thousands of apprentices are still being paid below the minimum wage. "Young workers are getting a raw deal at work, with limited opportunities and low wages," explained TUC General Secretary Frances O'Grady. "This month is a great way for trade unionists to reach out to young people and show the benefits of being a union member."