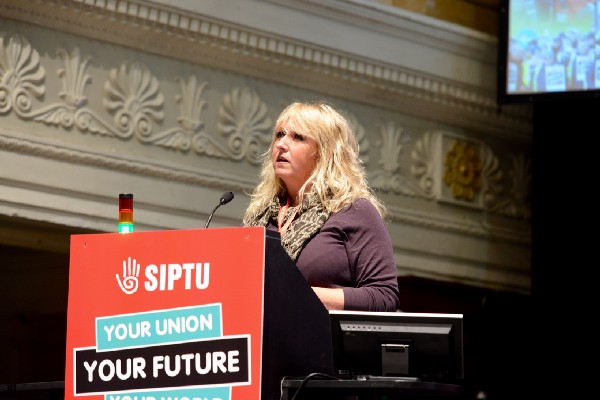 SIPTU, Ireland's largest trade union, has overwhelmingly supported a referendum on repeal of the 8th amendment to the Irish Constitution which makes legal abortion impossible in Ireland. The vote is now expected to take place in mid-2018.
Said SIPTU National Executive Committee member, Suzanna Griffin, "Women comprise more than half of the trade union membership in Ireland and it is unacceptable that they live in a country where the law puts their health and lives at risk, criminalises them and forces them to travel abroad to avail of safe and legal abortion services. The hypocrisy of this situation is shameful." Amendment 8 was introduced following a previous referendum in 1983.
She emphasised that the policy does not impact on individuals' moral convictions, but merely seeks the right for Irish voters to make a democratic choice. "The women of Ireland deserve our support on this and people in Ireland deserve an opportunity to vote on the 8th amendment, given that no person of child-bearing age has had the opportunity to make this decision themselves."
SIPTU also called for a second referendum to give trade unions a constitutional right to bargain collectively on behalf of members.