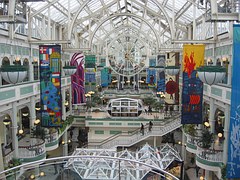 The Mandate Trade Union, representing workers in the Irish retail sector, has just released the results of a survey which proves that joining a trade union really does pay dividends.
It finds that unionised shop workers earn 30% more than those in the non-union sector. They take home an average of €13.03 per hour, whereas non-unionised workers get just €10.04.
Some 1,000 workers from 200 companies completed the questionnaire, 59pc from the non-union sector and 41% from the union sector. The study also shows that unionised workers in the retail sector tend to have more secure hours and better contracts of employment.
"The results of this survey show that if you are in a union, you do better in almost all categories of employment," noted General Secretary John Douglas.