Getting around in Berlin
This section is intended at giving practical information about the different transport modes in Berlin:
Transport tickets
You can buy a single ticket, a 24 hour single ticket or a 7 day single ticket. Tickets are valid on all forms of public transport in Berlin.  Don't forget to validate your ticket, otherwise you can get fined.
Public transport stops close to the Verti Music Hall
There are two stations close to the Verti Music Hall:  Warschauer Straße and Ostbahnhof.
The Warschauer Straße station is approximately 5 minutes away on foot.
Th trains that pass through this station are:
S-Bahn: S3, S5, S7, S9, S75
U-Bahn: U1, U3
The buses that stop at this station are 300, 347, N1 (night bus)
The trams are the M10 and the M13
The Ostbahnhof station is about a 12-minute on foot.
The trains that pass through here are:
S-Bahn: S3, S5, S7, S9
The buses are: 140, 142, 147, 240, 248, 347, N40 (night bus)
Transport Map
You can access the subway and train map, the bus map, and the tram map, where you can see the stations close to the Verti Music Hall duly marked.
Further information about the public transport in Berlin can be found by clicking here. Alternatively you can use the Moovit app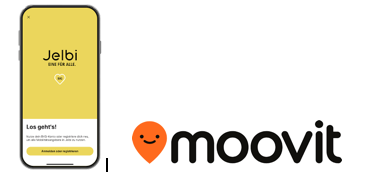 Taxi Companies
There are many taxi companies operating in Berlin.  The city provides a number of taxi service company's contact details on their website in the event that you need to book one.  However, you can also flag down a free cab. A taxi is free if its taxi sign is lit up. There are also taxi ranks all over the city. You can also use the TAXI.EU app.
Other transport options
In the event that you wish to do some exercise but not necessarily walk, you can always rent a bicycle using the various companies that provide bicycle sharing.  A full list of such companies can be found here.
If you would need to use a car you can opt for one of the many car sharing options available.