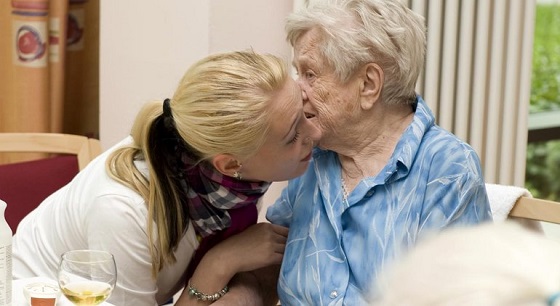 Ver.di, the trade union representing health and care workers in Germany, has agreed with the employers' organisation BVAP on a €1,500 bonus for nursing staff and caregivers in recognition of their work during the corona crisis. Part-time workers and trainees also get an extra payment in July.
"We want all nursing staff to receive a bonus," said Sylvia Bühler, member of the ver.di federal executive board. "We will request that the collective agreement be declared generally binding and that all employers must pay this premium - including commercial providers who refuse to pay fair wages for care work."
At the end of April, ver.di organised a photo action, projecting images onto key buildings like the Ministry of Health and Parliament, to draw attention to the hundreds of thousands of workers providing health and social care despite the risks, and often without adequate personal protective equipment. According to the union at least 42 health and care staff have died as a result of COVID-19. The union points out that action needs to be taken in the longer term to improve pay and conditions across the sector.
At the same time, the German government, German Rail (DB), and the Railway and Transport Union (EVG) have formed a 'railway alliance' to agree a financial rescue package for railways following the pandemic.
Image: Renate Koßmann