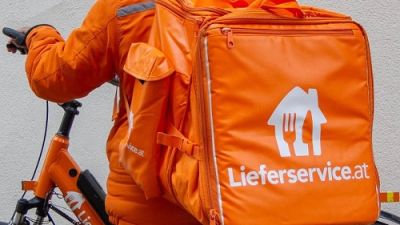 Employers and workers in Austria have reached a ground-breaking collective agreement for 'Fahrradboten' (bicycle couriers) and food suppliers.
According to the trade union vida and the Austrian Federal Chamber of Commerce, they will receive a basic monthly salary of €1,506 for a maximum 40-hour week from 1 January 2020, plus the customary 13th and 14th months. Riders will be compensated for the use of private bicycles and mobile phones. This is thought to be the first collective agreement for bicycle couriers and food suppliers worldwide. 
"We have laid the foundation for the social protection of bicycle messengers," said a joint statement from vida and the freight transport industry association. "The delivery services and their employees have a set of rules that create a secure legal basis for both sides and thus ensure fair competition and social security in the industry." The collective agreement should also be built on during the annual wage negotiations, said Karl Delfs of vida.