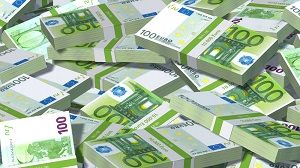 Following pressure from the trade union confederation ÖGB and the AK (Chamber of Labour), Austria's federal government has put forward an anti-inflation package with measures to help the population in the short and longer-terms, implementing a significant number of the social partners' demands.
"The package will help cushion the impact of high inflation. Many people in Austria will have more in their pockets," said AK President Renate Anderl. "But we know that prices will remain high for a longer period of time," she added, calling for additional measures to strengthen Austria's welfare state and push prices down - such as a temporary reduction in VAT on groceries, a rent brake and an energy price cap.
Cost-of-living premiums for employees will allow employers to pay additional wages in 2022 or 2023 to cover increased prices, without impacting on tax and social security payments, up to a total of €3,000.