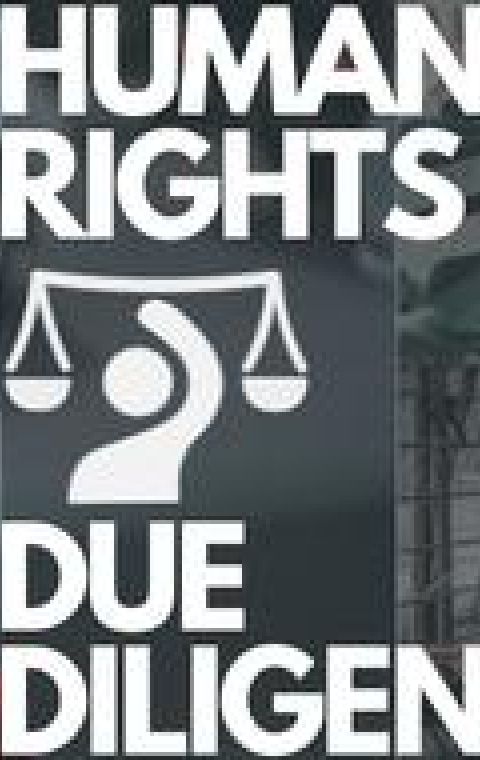 Webinar on Corporate Sustainable Due Diligence – Justice is everybody's business
Active language
English, French, German
Brussels, 23 May 2022
ETUC Ad Hoc Working Group on EU legislation on mandatory Human Rights Due Diligence and Sustainable Corporate Governance
ETUC Labour and Internal Market Legislation Committee
ETUC Workers' Participation and Company Policy Committee
ETUC Fundamental Rights and Litigation Advisory Group
For information to the Member Organisations
Dear Colleagues,
Further to our invitation sent on 20 May (see below), please find attached the agenda for the event.
We would like to remind you to register for the webinar here and we look forward to seeing you online on Wednesday.
Kind regards,
Isabelle Schömann
Confederal Secretary
Brussels, 20 May 2022
ETUC Ad Hoc Working Group on EU legislation on mandatory Human Rights Due Diligence and Sustainable Corporate Governance
ETUC Labour and Internal Market Legislation Committee
ETUC Workers' Participation and Company Policy Committee
ETUC Fundamental Rights and Litigation Advisory Group
For information to the Member Organisations
Dear Colleagues,
We are happy to announce to you that European Commissioner Didier Reynders has agreed to meet trade unions and NGOs for a public Q&A session.
Together with affiliated trade unions and NGOs (AK Europa, ÖGB, Friends of the Earth Europe, European Coalition for Corporate Justice, European Center for Constitutional and Human Rights, CCFD-Terre Solidaire), we have long called for a meeting with the Commissioner after the publication of the proposal for a directive on Corporate Sustainable Due Diligence. Finally, the Commissioner has accepted and we are looking forward to meeting him, to share our main concerns on the content of the proposal and open the floor for a Q&A session.
Date: 25 May 2022
Time: 15.00h – 16.00h
Location: Online, ZOOM
Please register here. 
The agenda will be sent soon. 
We are very much looking forward to your participation.
Kind regards
Isabelle Schömann
Confederal Secretary