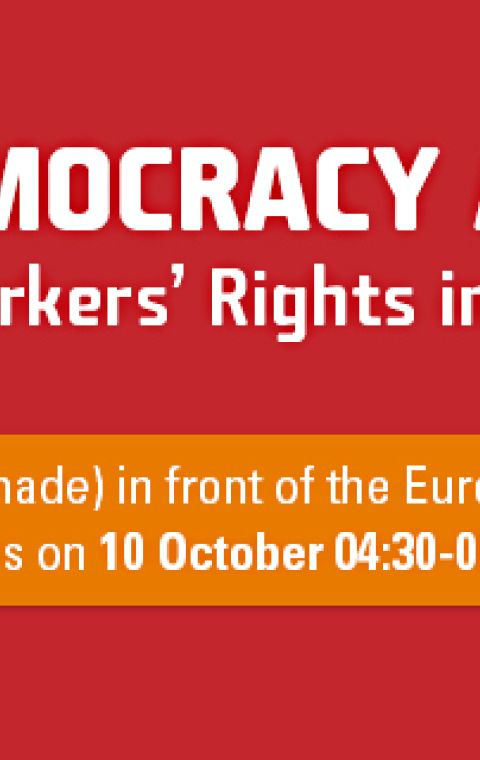 More democracy at work- rally
10 October 2018 16:30-17:30
We need more democracy at work!
This event is an opportunity for us as trade union to show our concerns on the company law package which is unbalanced as it facilitates company mobility without strengthening democracy at work. 
All ETUC affiliates are invited to join and to participate at this event in front of the European Parliament. Only with your active support and presence we'll be able to make sure that workers' interested are safe guarded in the company law package.