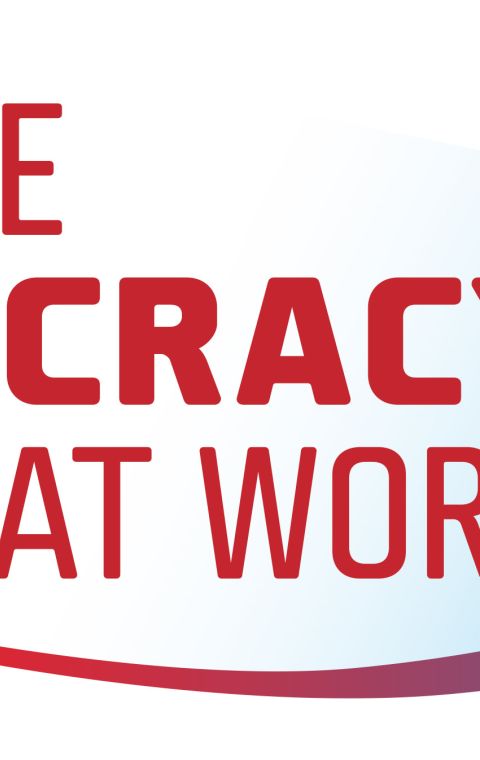 ETUC's annual European Works Councils conference, 8 & 9 September 2022
Active language
English, French, German, Italian, Spanish, Polish
Follow-up circular with presentations and links to streaming of first day: https://www.etuc.org/en/circular/ewc-conference-2022 
(please log in to access)
Update 15/07/2022
We would like to inform you that we have now reached the limit of participants whose expenses can be covered for the ETUC's annual European Works Councils Conference, 8 & 9 September 2022. Participants who registered up to 14 July have received confirmation of their participation. 
Registration is now closed.
If you would like to participate at your own expense or be placed on the waiting list in case there are cancellations, contact us at [email protected]
Update 22/08/2022
Our block booking with the Thon Hotel has now expired. Contact us at [email protected] if you are a registered participant looking for a hotel. 
Brussels, 13 June 2022
ETUC Workers' Participation and Company Policy Committee
ETUC Ad Hoc Working Group on EWCs
ETUF EWC Co-ordinators
ETUC Member Organisations
Dear Colleagues,
I am pleased to invite you to the ETUC's annual European Works Councils conference, to be held on 8 & 9 September 2022 in person. 
Please register here for the event by 22 August. We kindly ask you to book your travel in advance - please see information regarding travel, accommodation and reimbursement below. For the hotel reservation, you can book a room as part of our block booking here by 10 August. 
This year's Conference will take place in Brussels, in the European Parliament (8th Sep. 13:00 -18:00) and in the auditorium of our trade union house in Brussels (9th Sep. 9:00 -13:00).
Rarely before has the European agenda been so picked with matters of greatest interest to EWCs. 
During the first day we will discuss the tabled draft legislative report of the European Parliament on the revision of the EWC Directive. There will be the opportunity for you to share your experience, bring  in your views and demands to the MEPs from different democratic parties joining us. In a similar format, we will then discuss the new draft directive of the European Commission on the Corporate Sustainable Due Diligence Directive. 
On the second day we will offer workshops and discuss recent ETUC initiatives on how to strengthen EWC access to justice and EWC coordination, on the basis of EWC input on good practice. 
Again, the ETUC EWC conference will provide the unique opportunity for European Works Council members from all over Europe to exchange with politicians and among each other on how to be the voice of workers and a game changer in delivering concretely on Democracy at Work.
Interpretation will be provided in English, French, German, Spanish and Italian. 
Don't hesitate to contact me or my colleagues Stefan Gran ([email protected]) and Niklas Franke ([email protected]) for further information. For any organisational/administrative question, please contact Esyllt Meurig ([email protected]).
We look forward to seeing you at the 2022 ETUC EWC Conference .
In solidarity,
Isabelle
Isabelle Schömann
Confederal Secretary
IMPORTANT
"Accommodation and travel policy"
1. Costs for Accommodation
Accommodation and travel costs will be covered by the ETUC in the context of this project for representatives of the 27 member states + candidate countries. Unless communicated in the invitation, representatives from Lichtenstein, Switzerland and Norway are welcome to attend but at their own cost.
Accommodation costs will be refunded after the event upon receipt of an invoice.  Whether or not you choose to book a room in the hotel suggested by the ETUC, the refund will be for a maximum amount equivalent to the price negotiated– €133 + city tax.for a maximum of 1 night.
Should you book a room and fail to turn up, this "NO SHOW" cost will be invoiced to your organisation.
All extras and personal expenses are payable by participants and will not be covered by the ETUC.
2. Travel costs
Please make your own reservation. The following measures are essential in order to qualify for reimbursement by the European Commission in the context of co-funded activities.
Economy class fares must be booked for flight costs to be eligible. To avoid flight costs which are too high, participants are kindly requested to buy their tickets as soon as possible in order to benefit from the best price possible. The purchase should be made within a reasonable time following the announcement of the event. If this is not the case, the ETUC will only reimburse the average cost of economy class flights (insofar as the transport budgets of activities financed by the European Commission are concerned). Business or first-class plane tickets will be refunded on the same basis.
If a fare costs more than €450 please contact Esyllt Meurig by email ([email protected]) before booking your ticket.
Journeys must be carried out by the most direct and economic route.
Train must be used for distances under 400 km, i.e. return journey under 800 km.
Air travel is acceptable only for distances above 400 km, i.e. return flight above 800 km. Economy class fares will be used as the benchmark for analysing air travel costs.
Travel expenses by car will be refunded on the basis of a 1st class train fare. If the route is not served by a train, the cost of travel by private car shall be reimbursed at the rate of 0,22 EUR/km. Travel by car is reimbursed only where train is not possible. Please contact [email protected] before deciding to travel by car. 
Travel costs will be reimbursed to the participant's bank account after the event. 
The documents supplied must show the order date, the class of travel used, the outward and return journeys, the time of travel and the amount paid.
In order to be refunded, the participant has to send the original of the following supporting documents by post (*)
The reimbursement form signed with
For train travel: the outward and return journey train tickets;
For air travel: all boarding passes (outward and return journeys for each part of the trip);
With electronic boarding passes, a print screen of the boarding passes is required;
For car travel, please indicate:
the towns of departure and arrival and the price of a 1st class train rate (information obtained via Internet or by your travel agency);
the license plate of the car used
Please note that taxis, parking costs, fuel, toll, telephone costs, minibar, extra nights, food, double room supplement are not reimbursed.
Please be informed that new rules will apply on the reimbursement of local transports and meals. From now on, the ETUC will reimburse participants on the basis of a fixed lumpsum (DSA) according to the financial guidelines of the European Commission. This lumpsum will be given out on top of the reimbursement of the original travel tickets (air/train) and the hotel invoice. As the meeting will take place in Belgium for two half days, the DSA amounts to €53.55 for both half days together
(*) Without these documents, the ETUC will not be able to reimburse your travel costs.