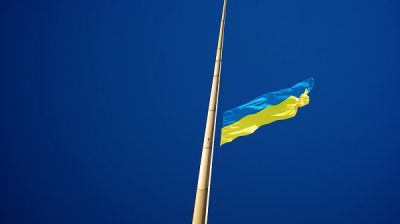 Alongside Ukrainian trade unions already aiding victims of Putin's war, unions across Europe have been acting in solidarity. In Poland, where thousands of Ukrainian refugees are already seeking shelter, the social partners joined together to oppose the "scandalous act of Russian aggression", calling for "a firm and courageous response from the international community". The All-Poland Alliance of Trade Unions set up a contact point for people in need and appealed directly to Prime Minister Mateusz Morawiecki to enable Ukrainian citizens to stay in Poland.
The National Trade Union Confederation of Moldova (CNSM) has launched a campaign to support Ukrainian refugees arriving in the country. As well as calling on union members to contribute to a dedicated relief fund, it is opening its own sanatoria to offer free accommodation to families fleeing the conflict.
In Hungary, unions are also collecting funds to support displaced people, while in Slovakia, another country receiving refugees, KOZ SR noted that the machinery of war "is driven by the blood of the workers" and called for withdrawal of Russian troops and support for civil society in Ukraine and Russia. "We are convinced that this war will ultimately harm the people on both sides."
In Finland and Sweden, countries that have been directly threatened by the Russian President, Finnish trade union confederations SAK, Akava and STTK strongly condemned the attack on Ukraine. Pledging support to all Ukrainian workers, including those currently in Finland, they declared that "a free civil society and independent trade union movement have an important role to play in protecting the integrity of society and the livelihoods of people." Sweden's unions also united against the invasion. "Russia is now starting a war in violation of the UN and the legal principles of the international community."
In Greece, the Journalists' Union of the Athens Daily Newspapers (JUADN) has dispatched half a ton of aid to Ukrainian journalists including electronic and communications equipment, sleeping bags and  first-aid kits.
Britain's TUC urged neighbouring governments to keep borders open and called on the UK government to welcome refugees into the country. "Working people always suffer in conflict and the pursuit of peace is a fundamental trade union value, an essential condition to secure safety, social justice and workers' and human rights."
Meanwhile, workers in Cheshire and Kent in the UK have refused to unload Russian oil and gas from ships, while across Europe - in Sweden, Denmark, the Netherlands and elsewhere – unions are initiating action to boycott Russian vessels and goods, with the backing of national and European trade union organisations.