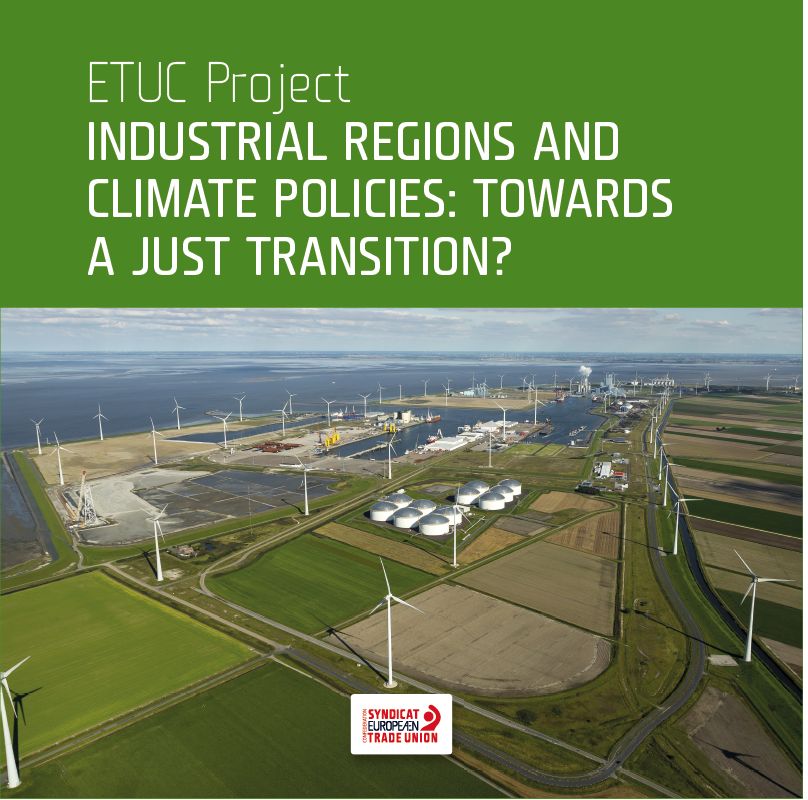 Last week, the ETUC organised a final conference within the context of its project entitled "Industrial Regions and Climate Change policies: Trade Union's perspectives". The final conference concluded an 18-month project funded by the European Commission those focus is on organising the transition to a low-carbon economy in regions which still highly rely on carbon-intensive activities.
The seven regions involved were Yorkshire and the Humber (UK), North Rhine Westphalia (Germany), Asturias (Spain), Antwerp (Belgium), Norrbotten (Sweden), Stara Zagora (Bulgaria) and Silesia (Poland).
Please find below the detailed case studies prepared by Syndex, the external consultant for the project.
Yours sincerely,
Montserrat Mir
Confederal Secretary