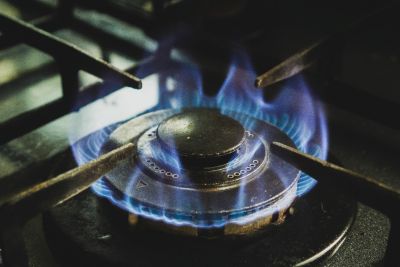 In reaction to the Russian invasion of Ukraine and its consequences on energy markets, the European Commission adopted today its REPower EU Plan.
ETUC welcomes the overall objectives of this proposal and strongly supports the willingness of the Commission to reduce EU's energy dependency towards Russia. Reducing our energy imports is of primary importance if we want to increase pressure on Putin's autocratic regime to put an end to its illegal war.
Boosting energy efficiency, increasing circular economy as well as speeding the deployment of renewables and clean hydrogen should be EU's top priority as this helps us reduce our gas imports from Russia while cutting Europe's GHG emissions. Diversifying our energy supplies and ensuring sufficient gas storage in prevision of next winter is also necessary to protect the EU from shortages in the short term.
In parallel to those objectives, it is essential that the EU and its Member State adopt urgent measures to shield citizens and workers from the negative impacts of rising energy prices. On that point, even though the Communication insists on the fairness and solidarity principles of the plan, the ambition of REPower EU remains quite limited.  ETUC believes that much more should be done to protect EU citizen and workers from current skyrocketing prices and to ensure a right to affordable and clean energy. Trade Unions therefore call for a much more ambitious plan when it comes to the social aspect of REPower EU. For example, the Commission should significantly increase the size of the Social Climate Fund while abandoning the idea of creating a second ETS on road transport and buildings. We also ask the European Commission to go further in the revision of the functioning of the EU energy market, notably when it comes to price setting mechanisms, preventing speculation on energy markets, etc.  
Rising energy prices and risk of shortages won't only have an impact on consumers. European workers are also likely to be very much affected as companies will see their production costs drastically increase. ETUC therefore calls on the European Commission to develop policy measures and recommendations to prevent and properly address any negative consequence that rising energy prices and potential shortages would have on workers and employment. The Commission should for example make sure that Trade Unions are involved to anticipate those negative consequences and prevent any restructuring process that would result from this situation.
When it comes to the financing of REPower EU, ETUC deplores that the Commission does not really propose additional money but rather a reshuffling of existing funds. This will likely not be sufficient to cover the massive additional investments required by REPower EU. To increase the investment capacity of Member States, EU policy makers should revise the stability and growth pact to allow for more flexibility. In parallel, the Commission should urgently propose measures for a fairer and more progressive taxation, notably a financial transaction tax, a wealth tax, a minimum corporate tax, etc. When it comes to the financing of measures supporting households, ETUC welcomes the Commission's recommendation to tax windfall profits made by energy companies in light of the energy price crisis. However, ETUC calls for a swift adoption of that measure by all Member States as soon as possible.
Already before the war in Ukraine started, ETUC was concerned about the lack of a just transition agenda and sufficient investments in EU's climate and energy policy. The need to reduce our dependency towards Russian gas, oil and coal requires a sudden acceleration of the roll out of the European Green Deal. This new context makes it therefore even more urgent to deliver on the Just Transition of the affected consumers, workers and regions. The need for a Just Transition legal framework is today more essential than ever.
Europe needs to be bold and react to Putin's barbarity in a united way. It is clear that this crisis will have an impact on Europeans. The EU should make sure that those negative impacts are supported by those with the biggest shoulders in solidarity with the Ukrainian people and most vulnerable citizens and workers of our society.
In the coming weeks, ETUC will analyse more deeply the REPower EU proposals and will develop a specific position paper providing more detailed recommendations to further improve it and strengthen its social dimension.