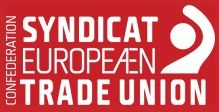 Dear colleagues,
The ETUC stands in solidarity with the French trade unions in their opposition to the extension of the retirement age in France.
The 'reform' of the pension system is an attack on the well-being and aspirations of workers and their families.
This reform is even more unacceptable - and counterproductive - when inequalities are growing and the cost of living crisis is severe.
It will only deepen inequality and increase distrust of a political system that seeks to place a greater burden on working people, particularly the poorest.
This is all the more surprising given that the financing of the French pension system does not require such an extreme measure.
The fact that the unions are united in opposition sends a clear and strong message about this ill-judged and ill-timed government proposal.
ETUC applauds your unity and determination to oppose the increase in the retirement age, and we support you wholeheartedly.
We hope that your mobilisation will succeed in persuading the French government to treat French workers with more respect.  
Together we can create a fairer and more social Europe for workers.
Looking forward to being by your side on Thursday
In solidarity
Esther Lynch,
ETUC General Secretary