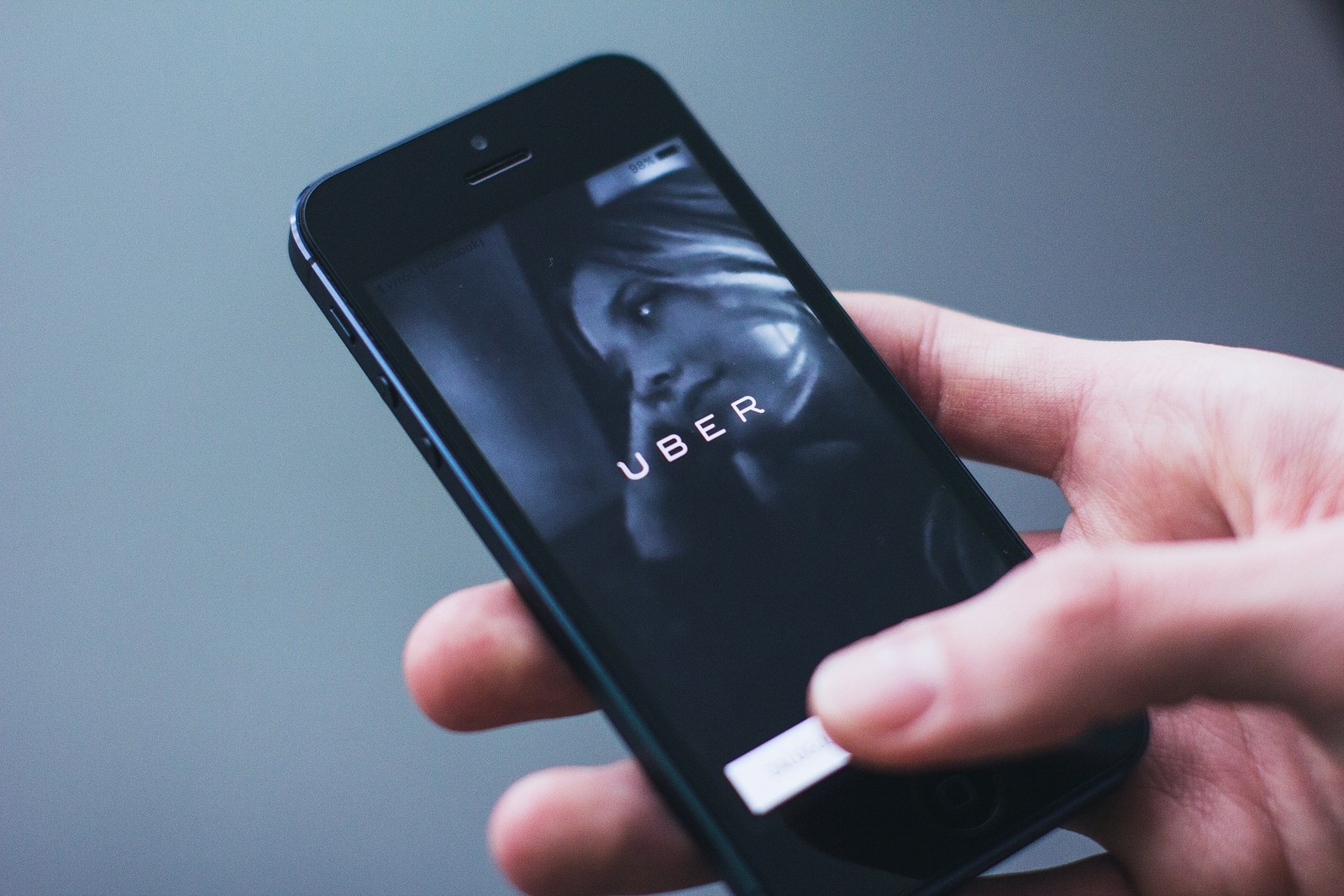 ETUC Resolution adopted at the Executive Committee Meeting of 25-26 October 2017
Digitalisation is one of the most important drivers of change, not only from a technological but also a societal perspective, in particular its impact on the future of work. The ETUC has taken a balanced view of digitalisation in its resolution on fair digitalisation adopted by the Executive Committee on 8-9 June 2016[1], which needs to be complemented in view of new developments in the digital world. Due to digitalisation and the platform economy[2] the world of work is undergoing profound change which makes a new social compromise necessary based on a new appropriate policy framework.
From a trade union perspective, an important issue is the impact of digitalisation in general and the platform economy in particular on new business strategies and on trade union strategies, the role of European Works Councils, Works Councils, workers board-level representation, collective bargaining strategies and relationship to the platforms. The platform economy has only just begun to develop: This new labour market segment has the potential to develop exponentially and to cover a wide range of services and industries.
Need for knowledge about online platforms and its impact beyond anecdotical evidence
Two forms of platform work exist: While some activities such as cleaning, transport, gardening, babysitting, personal care, renting assets, plumbing are local, labour-intensive and delivered in the local community, other kinds of work such as computer assistance, accounting, translation or programming have expanded globally (and are not tied to a specific location).
An overarching question is to what extent digitalisation in general (and the robotisation/automation linked to it) and online platforms in particular actually contribute to the creation of more employment[3] and production or whether they mainly contribute to outsourcing and replacement of quality jobs by precarious jobs, an externalisation of (employers') responsibility, a decrease of accountability, higher societal costs through a decrease of tax income and social security contributions, and increased circumvention of labour law.
The reduction of costs for those companies making regular use of online platforms puts pressure on other companies still committed to regular in-house work. The pressure for cutting internal labour costs may establish a new spiralling trend towards externalisation and outsourcing of work to subcontractors, regulated temporary work agencies and unregulated online platforms.
Empirical studies to assess the employment potential of the online platforms are largely missing. More evidence is urgently needed on the effects of casual labour on online platforms. The increasing pool of global workers[4] executing tasks for low pay has substantially expanded the labour supply. It has to be assessed which part of the workforce does some casual work (f.i. adding onto pension or financing studies) and which part depends entirely on the income generated through crowdwork (work through online platforms). It is questionable whether the European Commission ever tried to obtain this information from online platforms and whether the platforms are willing to cooperate. 
In the debate about globalisation and corporate responsibility much attention has been paid to the responsibility of global companies organising production through chains of subcontracting. By contrast, the activities of companies outsourcing tasks to freelancers through global online platforms which are no longer locked into nation-states but working across borderless markets have not yet really come under scrutiny, although there is little or no knowledge of the new business model and the new working conditions of the workers.
The risk of this new re-commodification of labour inherent to the platform economy is entirely shouldered by the worker whereas the benefits mainly go to the platforms leading to a new power asymmetry and an increase of social inequalities. The borders between different forms of employment get increasingly blurry.
Whereas digitalisation in theory is facilitating a good (or at least a better) work-life balance, in practice this is not automatically the case. Employers try to use the new opportunities unilaterally for better flexibility, but workers often do not have the digital sovereignty to choose working places, to choose between full- and part-time and to manage working time arrangements. The tension between the employers' wish for unilateral flexibility and the workers' wish for more sovereignty, genuine alternatives and choices, makes stronger information, consultation, participation and negotiation rights necessary.
Often promises are not kept: Online platforms advertise greater freedom, flexibility and control, whereas in reality the workers report extreme levels of control, low-skilled jobs, modestly remunerated (with few or no possibility for workers to bargain up their remuneration with the platform), often associated with precarious working conditions, no health and safety protections and lack of choice. For instance the normal rate on AMT (Amazon Mechanical Turk) is 0,01 $ per task. Digital screening methods combined with ranking deliver possibilities for better control and supervision which, as counterpart, need better information, consultation, participation and negotiation rights, in particular protection of employee-related data.
The prospect of potential job losses through digitalisation is an important topic of public debate. One element is the relationship between outsourcing and insourcing. There might be new opportunities for insourcing via 3D printing (additive manufacturing) which is part of the development of digital fabrication (e.g. at factories such as Airbus, BASF New Business, Concept Laser, HP, DMG Mori, General Electric, Thyssen). The average annual growth of the 3D printing industry over the last 5 years was 30%[5]. 3D printing offers opportunities for new decentralised business models, such as foodprinting, bioprinting (organic objects, cells), nano-printing, 4D printing (such as: opendesk, shapeways, 3dprintcanalhouse, fablab). Many materials are experimental, posing risks to health, hygiene and safety, and may be toxic and/or carcinogenic, making respiratory and other protections necessary. It is not predictable which tendency will prevail in the mid- and long-term. An issue of liability also exists in case of failure of products that were produced by decentralised 3D-printing shops, based on open-source designs.
Digitalisation will also impact deeply on public services: Next-generation public services will be increasingly delivered through platforms with local and regional authorities acting as intermediaries, connecting people with providers, and maintaining public service oversight of 'collaborative' and even crowd-sourced delivery models that are yet to be imagined. The introduction of digital devices could become a game changer in fields such as health and social care, public employment services.
Need for regulating online platforms at European level
The ETUC considers that the mushrooming use of platform labour negatively affects working conditions for workers in companies competing with other companies using platform labour, as long as there is no level playing field. Some seem to be tempted to regard an unregulated platform labour market as a suitable tool for moving towards a larger low cost labour market offering more flexibility. The ETUC continues to see increased low-wage competition as contradictory to the goal of a social market economy.
The development of crowdwork is about to influence the functioning of the labour market in the industries and services landscape in Europe and globally. A likely consequence of the increase of crowdwork is a tendency of deeper segmentation in the European labour market – which is in contradiction to the European Commission's announcement to combat further segmentation. If crowdwork gains momentum without any regulation and without worker participation, it can usher in disruptive institutional change.
The classification of platform workers as self-employed is also questionable: most of the platform's employment terms and conditions dictate the details (such as pay, working conditions and intellectual property) excluding the free exchange of services between independent parties.
The majority of users of online platforms (in an employer function) are located in the US and Europe which makes the EU an adequate framework for regulating the sector. Platforms which ignore local labour laws and provide the worst wages and working conditions have a large competitive advantage. A Fairwork Certification could change this situation (similar to labels such as Fairtrade) complementing a new policy framework: Certification cannot replace the need for public regulations, collective bargaining and effective legislation in place to improve the quality of work.
Improving employment conditions in the platforms needs stronger public regulation and increased workers' rights (see annex). Taking into consideration that so far in Europe there is no European legal framework specifically addressing crowd and platform employment, the ETUC regrets that the European Commission continues to stress the importance of avoiding "premature" regulations that might hamper, even strangulate the nascent "sharing" or "collaborative" economy, while recommending that Member States abstain from "premature" action as well. Such an approach could make sense if existing legal frameworks such as the Temporary Agency Work Directive[6]  are applied to this part of the economy, which is not the case. The Commission commits itself only to clear all obstacles from the path to a platform economy. The proper political task of coordination, mediation and balancing among the current social and economic interests is left to one side, as well as the establishment of a policy framework.
However, a European policy framework is urgently needed, as underlined recently by a report of the European Parliament which in particular: 'calls on the Commission to examine how far the Directive on Temporary Agency Work (2008/104/EC) ("TAW") is applicable to specific online platforms'[7]. The ETUC regrets that the Commission has not yet reacted.
A second report of the European Parliament 'stresses that the development of the social dimension has to be secured also in the digital era' and 'notes the importance of ensuring respect for labour and social rights and the adequate enforcement of existing legislation in order to further foster social security schemes and the quality of employment'. It 'also calls on the Member States to develop new protection mechanisms where necessary so as to ensure adequate coverage for online platform workers, as well as non-discrimination and gender equality, and to share best practices at European level'. The new digital challenges are well outlined, but now action is needed to ensure that platform work does not undermine existing labour and social standards and to protect against the precarisation of work. The ETUC asks the Commission to urgently check the applicability of the TAW Directive and other legal instruments to the platform economy. The ETUC demands follow up of both reports of the European Parliament when asking the European Commission to have a closer look at the case and to regulate online platforms.  The significant lack of responsiveness to the very pointed signals sent out by trade unions, civil society and the European Parliament is a problem. The Commission overstates the benefits associated with digital internal market and downplays the issues which are most relevant to stakeholders such as employment, social cohesion, fair competition and solidarity. Platform work should not become second class work.
Need for funding to support workers and cushion negative effects of digitalisation
The European digital single market strategy should be enriched with initiatives aiming at fighting digital divides inside Member States and between them. The EU institutions should ensure convergence by supporting the capacity of member states to invest in adequate digital infrastructures and launch solid industrial policies for sectors where digitalisation and further automatisation is planned or expected.
The digital market strategy has to overcome a blind spot: It should start developing a vision of internet pluralism in order to prevent a few oligopolies from building dominant positions in a winner-take-all economy of digital services which is a clear case of market failure. The risk of tolerating oligopolies or monopolies lies in particular in machine bias, for instance racial or gender prejudices, i.e. the algorithms and/or codes discriminating or giving special preferential treatment and this happening without knowledge or consent by users and consumers.  Such machine bias could lead to misuse, smattering of knowledge and also pollute artificial intelligence. It could result in a situation where only IT specialists can penetrate this encrypted arcane sphere. Transparency and democratic control are needed. The energy intensity of digital processes and in particular blockchain technology[8] is becoming a growing issue which needs to be addressed.
From fully-automated machines to algorithms monitoring production process, from drones carrying components in workshops to co-bots assisting workers in their tasks: Artificial intelligence and robotics will increasingly influence the working conditions and lives of EU citizens. These systems are growing fast in a legal and regulatory vacuum, in particular regarding the liability on machine behaviors and the protection of workers' data. A report adopted by the European Parliament[9] and another by the EESC[10] are calling for an in-depth European study of these issues. The ETUC is willing to build alliances with its affiliates and others European players (institutions, employers, civil society) to tackle the labour dimension of the challenges posed by artificial intelligence and robotics. The ETUC believes that the primacy of humans on machines and artificial intelligence (human-in-command approach) must be established as a fundamental ethical principle underpinning any future initiative aiming at regulating robotics and artificial intelligence applications.
The EU should indeed provide better support for workers affected by digitalisation. The capacity of the Globalisation Adjustment Fund (EGF) should be fostered and its budget be increased in the next EU budget post 2020 (Multiannual Financial Framework), possibly complemented by innovative sources of financing based on a better taxation of digital activities.
Public authorities must be able to tax "digital value" where it is created and where it should be due. So far, digital companies such as the GAFA[11] pay taxes on their profits made EU-wide only in low tax countries where they have established permanent subsidiaries. Fiscal administrations must be able to tax digital companies not only according to their physical presence but also to their digital activities on their territory. Therefore, the ETUC calls on EU institutions and Member States to adopt European initiatives enabling public authorities to tax digital companies' turnover (revenues) made in the EU digital single market. The product of this levy could contribute to European funds such as the EGF.
The idea to not correct market failure post festum, but to shape markets ex ante and to redesign the relationship between state and market[12] must be put into practice. Quite a number of technological breakthroughs financed by public research are commercialised by private firms who in turn exploit tax loopholes in order not to pay regular taxes. Such behaviour threatens to damage future public research efforts and is unsustainable. If the state received a fair share of 1% return on investment in the internet, the state could invest massively (in sustainable industrial policy, green technology, wind and solar energy, e-mobility etc.) while ensuring a high level of employment.
Need for trade union action
Currently, workers in digital platforms are considered freelancers and there is a lack of representation of crowdworkers in all sectors: this is due to the lack of opportunities to cooperate with their peer workers on platforms, for several reasons including dispersion on the internet and given the huge competition between them, a reluctance to exercise collective rights as it could lead to exclusion from the platform (fear of retaliation).
Currently, different policy approaches are tested by trade unions: the "Paris/Bordeaux" approach to organise drivers and couriers, the "London" approach to go to Court, the "Frankfurt" approach to offer exchange of information through a 'faircrowdwork' website, the "Vienna/Cologne" approach to create work councils in platform companies, the "Copenhagen" approach to start a dialogue with platforms and make them  enter into collective agreements, and the "Stockholm" approach urging the public authorities to revise competition law to exclude individual platform workers from anti-cartel-measures. Opening up to other parts of the world, we could add the "Seattle" approach to promote and support establishing cooperatives (such as Green Taxis). In parallel, thousands of "grass roots" approaches are flourishing at company level and need to be assessed and discussed which is one of the objectives of the ongoing ETUC project 'Workers Participation: The Key to Fair Digitalisation'[13].
Faced with the broad diversity of approaches and actions, the ETUC is about to organise a process of stocktaking, mutual learning and exchange of policy ideas, experience and research based knowledge: via the aforementioned ETUC project on workers' participation and the one on atypical work and self-employed workers; via coordination with ETUFs on possible social dialogue initiatives and through workshops in cooperation with the ETUI on 'future scenarios' [8 November 2017] and to launch a European dialogue with platforms ('sharers and workers' initiative [23 January 2018]). The work is mainly explorative and is about finding responses to questions such as which level of regulation (national, European, sectoral, regional, company level etc.) is most appropriate for which issues (organising, minimum wage, social security, taxation, right to disconnect, definition of worker/self-employed etc.). Together with MEPs and members of the EESC, the ETUC will contribute to a meeting on the development of artificial intelligence and robotics. The aim of this group, associating ETUC affiliates and other stakeholders, is to work on shaping the most relevant solutions and frameworks that must respond to the realities of artificial intelligence. The ETUC will actively participate for the purpose of guaranteeing respect for workers' rights, privacy, and dignity in a digital world of work.
The main proposal of the ETUC consists in an EU legal framework to prevent unfair competition and to resolve employment and work related but also taxation and social security issues. As long as the European Commission continues its wait and see approach, public authorities in the Member States could start to play a key role (see Annex 1).
Related to social dialogue, the ETUC adopted a mandate for the next social partners work programme in which we propose to launch a negotiation on digitalisation with European employers organisations. The ball is now in their camp. For online platforms, the ETUC and the ETUI are willing to create a framework of (social) dialogue between unions and online platforms through the upcoming "Sharers and workers" initiative. It is also of utmost importance for EU institutions to launch a European debate on the policy framework for digitalisation with all relevant stakeholders, in particular social partners[14]. Setting up a European digital agency as a pluralist expert and stakeholder capacity to shape fair digitalisation with social partners involvement would be a step in the right direction.
Annex 1
Public authorities could be attributed several tasks: a review on the fairness of terms & conditions of online platforms to ensure that they respect a number of minimum standards in order to prevent unfair competition, in particular following provisions:
Make respect labour law and minimum wage whether legally or collectively agreed according to national rules and practices
guarantee fair working conditions
notify tax obligations & facilitate affordable access to social protection (health care, compensation in case of injury on the job, retirement)[15]
acknowledge employer status on one hand & presumption of worker status on the other (unless proof of genuine self-employed status) in order to reduce incentives for self-employed work
ensure that competition law does not prevent genuine self-employed and freelance workers to organise and negotiate collective agreements
ensure portability of rankings and social rights
guarantee the right to organise, take collective action and negotiate collective agreements
guarantee legal protection from discrimination, abuse and wrongful dismissal
ensure transparency by disclosure of the employer and disclosure of co-workers
ensure privacy protection to protect private data
liability insurance for damage to third parties
monitor algorithms to avoid discrimination
prohibit exclusivity clauses that prevent workers from cooperating with other platforms
---
[1] https://www.etuc.org/documents/etuc-resolution-digitalisation-towards-fair-digital-work#.WMasc_krLcs
[2] We try to avoid jargon such as 'sharing' or 'collaborative' or 'gig economy' – 89% of Americans have never heard of 'gig economy', 73% are not familiar with the term 'sharing economy'.
[3] A study released 2017 during the International Transport Forum (ITF) summit claims that driverless autonomous trucks could make as many as 4.4 million jobs "redundant" by 2030 out of 6.4 million driver jobs (https://www.itf-oecd.org/sites/default/files/docs/managing-transition-driverless-road-freight-transport.pdf).
[4] According to UNDP, more than 1 billion people will enter the labour market within 3 years competing in a global marketplace by way of online platforms.
[6] Which entitles to equal treatment, same basic working and employment conditions which apply for workers or employees with regular contracts in-house.
[7] On the collaborative economy: http://www.europarl.europa.eu/sides/getDoc.do?type=REPORT&reference=A8-2017-0195&language=EN ; on online platforms: http://www.europarl.europa.eu/sides/getDoc.do?type=TA&reference=P8-TA-2017-0272&language=EN&ring=A8-2017-0204;
ETUC press release: https://www.etuc.org/press/etuc-backs-two-eu-reports-online-platforms-collaborative-economy#.  
[8] In 2014 the Bitcoin blockchain consumed as much electricity as Ireland (http://www.europarl.europa.eu/RegData/etudes/IDAN/2017/581948/EPRS_IDA(2017)581948_EN.pdf).
[9] With recommendations to the Commission on Civil Law Rules on Robotics: http://www.europarl.europa.eu/sides/getDoc.do?type=TA&reference=P8-TA-2017-0051&language=EN&ring=A8-2017-0005 (Mady Delvaux)
[10] http://www.eesc.europa.eu/en/our-work/opinions-information-reports/opinions/artificial-intelligence
[11] Google, Apple, Facebook, Amazon
[12] From Mariana Mazzucato, Director of Institute for Innovation and Public Purpose, University College London.
[13] An ETUC questionnaire has been sent out to affiliates to harvest information on initiatives related to the transition towards a digital economy in general and on crowdwork in particular: http://survey.fairdigi.eu/index.php/137518/lang/en
[14] A recent Oxford study found that workers exposed to automation had a higher propensity to vote for Donald Trump; automation has been a real cause of voters' concern; the countries that are most exposed to automation in the future are already the most politically unstable. http://www.oxfordmartin.ox.ac.uk/downloads/academic/Political%20Machinery-Automation%20Anxiety%20and%20the%202016%20U_S_%20Presidential%20Election_230712.pdf
[15] Territorial reference & tax and social security contribution liability:  when a job is done with a territorial reference to a Member State, i.e. if intermediaries, customers or contractors are located in this Member State, then transactions on platforms could be taxed with a corresponding social security contribution.