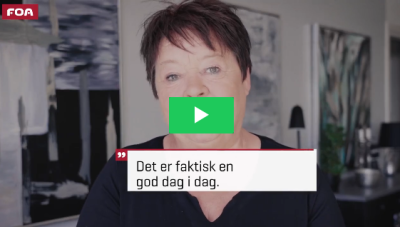 Following pressure from a group of 51 public service trade unions, the Danish government has agreed to set up a committee to examine the problem of pay inequality. 
The unions, representing well over half a million employees in municipalities and regions, have long been pushing for more action on pay equality. The issue affects the whole of society and requires a broad political approach.  They have called for the provision of a substantial pool of money to tackle the gender pay gap. 
The FOA is among the unions welcoming the new committee. "It is a solution that we have been demanding for years," said federal president Mona Striib. "We cannot continue to fight day in and day out against unequal pay. That is why we need the pay committee to look across all professional groups and shed light on the problem." 
Collective bargaining has been able to deliver some improvements. The recently concluded three-year public sector agreements include specific amounts to reduce the gap, as did the previous agreements in 2018. However, this is simply not enough, and economic constraints on the normal collective bargaining process prevent action on the scale needed to make real progress. The committee will analyse the pay gap across all sectors and is due to report in May 2022.