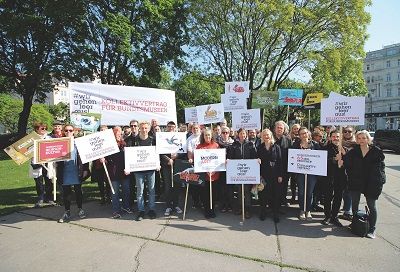 The 2,600 staff of Austria's federal museums are to have a joint collective agreement after a long campaign by the works councils and the public service union Gewerkschaft Öffentlicher Dienst (GÖD), under the hashtag #WirGehenLeerAus.
With 98% collective bargaining coverage in Austria, and around 450 agreements renegotiated each year, a fair deal for staff of the famous museums was long overdue. A recent study revealed that 95% of staff surveyed want "clear regulations on salaries and advances, vacation and Christmas bonuses, weekend and public holiday supplements and more transparency". 
Negotiations got underway in March. Eckehard Quin from GÖD, highlighted an important element: "Collective agreements often also help to reduce the pay gap between women and men - and the majority of the employees in the federal museums and the Austrian National Library are women. " 
Before the corona crisis, the seven Austrian federal museums received over 6 million visitors annually.