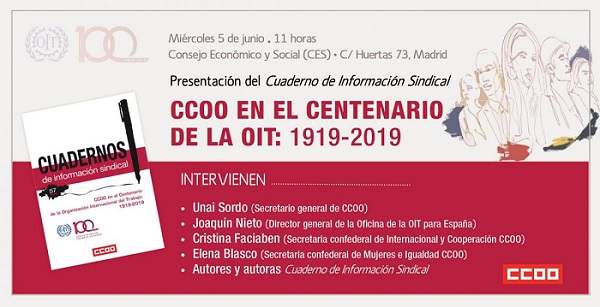 The CCOO confederation in Spain has published a trade union information booklet celebrating the 100th anniversary of the International Labour Organization (ILO) in 2019.
The publication, one of a number of initiatives to mark the ILO's centenary, was launched by the Secretary General of CCOO, Unai Sordo, in Madrid on 5 June at the Economic and Social Council of Spain.
The booklet looks at the history of the United Nations agency and Spain's participation. It goes on to make a critical assessment of international labour standards and examines the development of the ILO's Future of Work Initiative. The booklet also includes contributions by the Director of the ILO Office in Spain, Joaquín Nieto, and the Director General of the ILO, Guy Ryder.