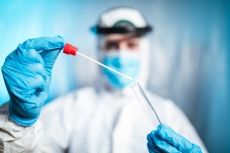 Trade unions and private-sector employers in Austria have negotiated a ground-breaking cross-sector collective agreement on measures to protect workers during the Covid-19 pandemic.
It means that employees who need tests can arrange them during working hours or count the time needed for testing before or after work as working time. The agreement also guarantees protection from dismissal for employees who test positive for the virus. Those who have to wear masks at work are entitled to a 10-minute mask-free break every three hours. The deal does not cover public sector workers but the Younion public services union has already called on local government employers to apply similar conditions
The Austrian government has also agreed new rules on teleworking, to apply until 2023. Every employee will be entitled to a tax deduction of €300 per year for teleworking-related purchases of equipment and services, while employers' contributions to such costs will also be tax deductible.
Other expenses such as office furniture, electricity and heating costs linked to time spent teleworking will also be eligible for tax relief. "The new rule makes it clear that the obligation for employers to cover the costs, through provision or reimbursement, explicitly concerns digital resources, telephones, laptops or Wi-Fi access," said Wolfgang Katzian, President of the Austrian Trade Union Federation (ÖGB).