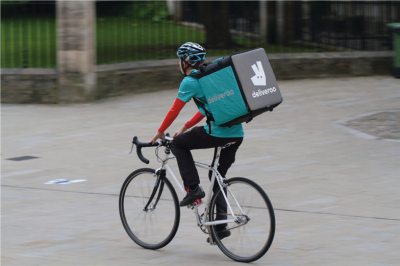 Bike couriers from all over Europe came together in Brussels in October to launch a Transnational Courier Federation.
Members of more than 30 collectives and unions from France, Italy, Finland, Spain, United Kingdom, Germany, Netherlands, Norway, Austria, Switzerland and Belgium took part in the biggest ever international couriers' congress. Over recent months, delivery riders across Europe have started organising together to challenge their precarious working conditions and to demand social protection, decent salaries, freedom of association and workers' rights, with the support of trade unions in several countries.
"We need to find a common strategy, to create some kind of balance of power," explained a member of Austria's vida union.
"I hope that we can in the future act transnationally, and act also across the service and food industry," agreed a participant from Justice4Couriers from Finland, an initiative launched by Foodora deliverers. "Because it's not just us. As our campaign has been arguing, it's about precarious workers in general and how work in society is organised."