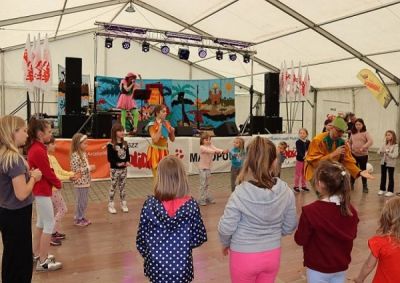 Several generations of trade union activists, members and their families came together for the NSZZ Solidarność 'Solidarity Picnic' in May, at the Borek Leisure Centre in Bochnia, near Krakow.
About 1,200 participants of every age enjoyed artistic performances, cabarets and sports competitions. A group of animators was on hand to entertain the children, who also took advantage of a huge playground, inflatable boats, zip lines by the lake and horse rides.
The Hutnicza Foundation for Healthcare and Social Assistance added an extra dimension to the event with their 'osteobus', where participants could check on their bone health.