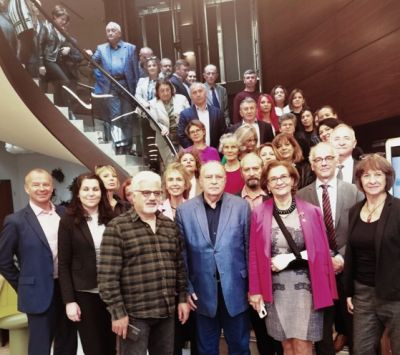 Over 145,000 people are employed in Romania's textile, clothing, leather and footwear sectors. European social partners and policymakers have been meeting in Bucharest to discuss how to adapt the industry to a digital and sustainable future.
The TCLF sectors are significant for Romania's economy, employing 14% of workers in the manufacturing sector. The country is a major exporter, mainly to the EU, so future EU legislation aimed at ensuring only sustainable TCLF products reach the European market from 2030 will have a major impact.
However, with the Romanian economy still suffering from the impact of Covid-19 and almost 50,000 job losses since 2019, plus the current energy and raw material crises, industry is under pressure to modernise.
"We will not let European industries and industrial workers be the victims here," said Luc Triangle, industriAll Europe General Secretary. "Trade unions call for urgent action to safeguard the sectors, and their workers, and quality social dialogue both at national and European level to get ready for the future challenges. Real engagement between workers and employers is needed to ensure that the TCLF sectors in Romania successfully transform into sustainable and competitive industries with good pay and conditions for workers.''