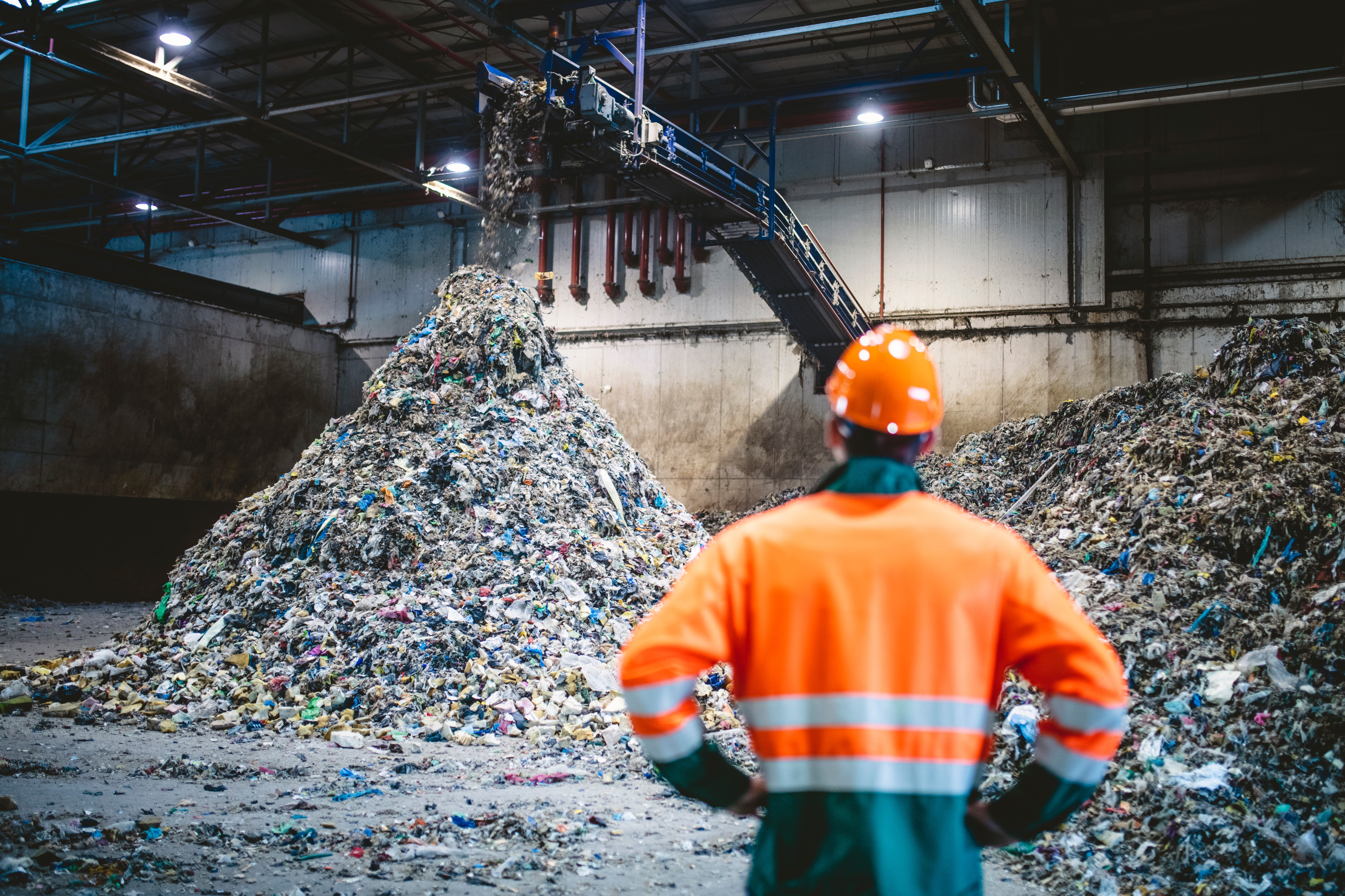 Context of the project
The shift to circular economy is an essential part of the European Green Deal strategy to achieve climate neutrality by 2050 and to protect our environment. It is also a key element to ensure that European companies move towards more sustainable production processes and activities. Moving towards a circular economy can bring new opportunities in terms of employment, innovation and new markets for economic actors. However, if not properly managed, this shift could also have negative impacts on employment and working conditions in some specific sectors and regions.
Yet, the impact of this shift on the world of work has not been very much discussed. Only few studies have looked at the effects of circular economy on jobs and skills and social partners have, so far, not been that much involved in the topic. That's why the European Social Partners – ETUC, Business Europe, SMEUnited, SGI Europe – decided in 2019 to start a project on circular economy and the world of work as part of their joint work programme 2019-2021.
The objective of the project was to analyse the impact of the transition to the circular economy on employment, changing jobs and tasks, training needs and skills, working conditions (such as organisation of work and health and safety aspects) and competitiveness.
The project study was conducted by Trinomics and consisted in a review of the existing literature combined with an online survey and interviews of national and sectoral actors. To complement this research, three regional cluster webinars were also organized to confront the findings of the desk research with the national, regional and sectoral perspectives of social partners in different countries.
Main findings of the study
Impact of the shift to circular economy on employment volumes:
The study points to a limited but positive overall impact of the shift to circular economy on employment volumes. It is estimated that between 250 000 and 700 000 additional jobs would be created in the EU by 2030 (which represents between 0% to2% increase in total employment).
However, the impact on employment would differ widely between sectors where some sectors such as waste management, repair, maintenance, recycling, re-manufacturing and re-use would benefit the most while sectors such as extractive industries, primary basic metals, materials and chemicals as well as some durable goods would be negatively impacted. The effects on sectors such as retail, construction, textile and clothing are uncertain and depend upon policies, technological innovation and capacity of these sectors to adapt to new opportunities.
Impact of the shift to circular economy on qualifications and skills:
The study highlights that the shift to circular economy tends to require higher skills for workers as they need to work on more irregular input and to adapt more due to the use of recycled materials. The increased reliability and quality of products also requires more skills during the design and manufacturing phases of products.
At the same time, the study shows that the shift to circular economy would likely lead to an increase in demand of mid-level qualifications – mostly in the repair and maintenance – which could help mitigate the actual trends of dualization in the labour market.
Impact of the shift to circular economy on the forms and organization of work:
The interviews conducted in the framework of the study showed that workers expressed some concerns about the fact that the changes in economic activities towards more circularity could lead to changes in applicable collective agreements which could potentially be detrimental for them.
Some issues were also raised about the fact that circular economy companies are sometimes associated with "sharing economy" business models and informal forms of works. It could also lead to the creation of more start-ups which are traditionally less familiar with social dialogue.
On a more positive note, the study notes that companies that are the most advanced on circularity are also often quite advanced on the social dimension.
Impact of the shift to circular economy on health and safety of workers:
The most problematic issues with regards to health and safety were identified in the waste management sector and relate to the exposure of hazardous substances present in products, and to the usage of secondary raw materials. This should be a point of attention.
The study however points out that the introduction of automated machinery for precision recycling of waste streams is considered to bring benefits to the health and safety of this  sector.
Impact of the shift to circular economy on the competitiveness of companies:
The study points to some positive effects that the shift to circular economy could bring in terms of competitiveness. Circular business models could indeed help companies to better match with their customers' expectations and societal trends. It could also help them develop higher quality products as well as anticipate better future regulatory changes. Finally, it could also help sectors become more attractive for young, qualified workers and therefore help them attract new talents.
At the same time, the shift to circular economy could negatively affect companies' competitiveness through a higher price of secondary materials compared to primary ones. Policymakers should therefore ensure a level playing field between companies adopting circular production processes and others.
European Social Partners' recommendations
This study has shed light on some issues that the Social Partners could contribute to addressing, in order to facilitate the transition towards a more circular economy across the EU while protecting and in some instances even improving employment opportunities, job quantity, job quality, and the competitive position of companies. In this section, we include recommendations for social dialogue and recommendations for public authorities:
European Social Partners' recommendations for Social Dialogue :
Social Partners should promote the shift to circular economy by raising awareness and informing their members. This could be done by organizing events and webinars on the topic, disseminating reports and translating findings from future research into practical information for workers and enterprises. Social Partners should also further explore the socio-economic impacts of the transition towards circular economy in specific sectors and regions;

Social Partners should bring the topic of socio-economic impacts of the transition to the Circular Economy on the agenda of Social Dialogue at different levels, e.g. European, national, regional, sectoral and/or company. Social partners should discuss just transition strategies[1] to move towards circular economy. Where applicable, these just transition strategies should be negotiated through social dialogue and collective bargaining structures. These should aim to deal with socio-economic challenges and optimize employment and competitiveness opportunities for workers and enterprises, and contribute to inclusive and fair transitions;

At company level, employers and trade union representatives should use Works Councils and Health and Safety Committees – when they exist – or other relevant bodies, to collect information and develop concrete measures to move towards circular business models while ensuring a positive contribution to employment, competitiveness and a fair transition for workers;

At regional, sectoral and company levels, Social Partners should map and anticipate the needs for training, upskilling and reskilling of workers to support adaptation to the transition to circular economy and enhance employability. Where needs are identified, training should be provided, for example by employers, training institutes, public authorities, etc. with an inclusive approach. Social Partners should also promote continuous and lifelong learning and provide support for enterprises and workers to make progress on upskilling, reskilling and training issues in the field of circular economy, including via the sharing of good practices;

Social Partners at the different levels should evaluate the consequences of the transition to Circular Economy on collective agreements. They should evaluate whether existing collective agreements should review/revise their scope to adapt to changes in activities or if new ones should be created to cover new activities. Social Partners should also discuss and if possible agree on ways to improve working conditions and prevent informal work in those sectors where problems are identified/prevalent.

Social Partners should strengthen the implementation of health and safety measures as part of guaranteeing good working conditions in activities related to circular economy transition, in particular in waste handling and re-manufacturing from secondary raw materials;

Circular economy can bring many opportunities but also some challenges when it comes to enterprises' competitiveness. Social Partners should discuss ways to help ensure the competitiveness of enterprises, taking account of particular needs of SMEs, moving towards more circular business models;

Social Partners should discuss ways to ensure that the shift to circular business models goes along with improving gender equality and inclusiveness of the labour market.
European Social partners' recommendations to policy makers and public authorities :
Policy makers should properly consider the impact of the transition to circular economy on the world of work. The socio-economic dimensions should be fully integrated in policies related to circular economy;
In terms of governance, policy makers should involve Social Partners in the design and implementation of European, national, regional and sectoral circular economy action plans and policies;

Policy makers should ensure that labour markets and education and training systems are adequately equipped to accompany the transition to the circular economy in a way that supports inclusive and sustainable employment, good working conditions and competitiveness.

Policy makers and public authorities should ensure sufficient public and private funds to support a fair and inclusive transition to circular economy, while ensuring competitiveness. These funds should promote quality employment, innovation, reskilling and upskilling. Targeted support for SMEs to move more rapidly to circular economy and to support their workers should also be provided.

Policy makers should ensure that education and training systems provide future workers with the appropriate skills to support the transition to the circular economy and that incentives exist to ensure availability of manpower for specialized and technical tasks.

Supply and demand for secondary raw materials are essential for the development of Circular economy and should be strengthened. Policy makers should create and facilitate a well-functioning market for high-quality secondary raw materials through measures in the Second Circular Economy Action Plan.

Policy makers should reinforce the competitive position of circular products on the market, including through stronger market surveillance to ensure fair competition and a level playing field;

Policy makers should provide employers, workers and their representatives with a knowledge-based support (e.g. support for information and technical assistance; support for regional or sectoral training centers, support for formal collaborations and knowledge exchange on CE-related activities). This is especially important for SMEs.
Interested to know more?
---
[1] See ILO guidelines for a just transition towards environmentally sustainable economies and societies for all (2015)