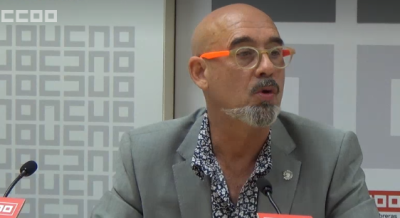 Spanish trade union CC.OO wants to make ecological transition and climate change a central feature of debate in the workplace.
"The future is either ecological or not at all, because there will be no jobs on a dead planet," warned Mariano Sanz, CC.OO Secretary for Environment and Mobility. The union wants to be active not only in raising awareness, but also in proposals for change, because the involvement and participation of workers and workers' representatives in companies is key. 
The Secretariat for Environment and Mobility also acts to defend Spain's natural heritage and to support workers involved in its preservation, including members of the forest firefighting force.
The union has recently published a guide to the means and organisations deployed by the government and the different autonomous regions to deal with forest fires. Forests provide vital resources and are crucial to mitigating climate change.
In July, the European Commission announced new measures to protect forests, including an EU Observatory on Deforestation and Forest Degradation designed to monitor changes in the world's forest cover and give public bodies, consumers and businesses better access to data.