Trade unions are calling on employers to respect the right to disconnect as millions of people continue to work from home as the lockdown is lifted.
Before the outbreak, just one in ten people worked from home every day. But new European research shows that almost 40% of EU workers started working from home during confinement.
And 'telework' is set to become more permanent in order to maintain social distancing in offices - Twitter, Dell and Facebook are among companies which have already extended or made permanent home working.
The ETUC supports 'telework' for as many workers as possible in these exceptional circumstances but we are vigilant that working from home every day can blur the line between professional and personal time.
The latest EU Working Conditions Survey shows people regularly working from home are:
Twice as likely to work 48 hours or more a week than those working at their employer's premises
 
Six times more likely to work in their free time
 
The group of workers most likely to report waking up repeatedly during sleep
These negative effects are caused by managerial monitoring, demand for constant availability and blurred boundaries between work and private life, according to the European Parliament.
The ETUC negotiated in 2002 an agreement with employers on the regulation of 'telework' in order to help workers reconcile their working and social lives with greater autonomy. France, Italy and Spain have subsequently introduced the right to disconnect into national legislation.
The ETUC therefore reminds employers that:
Teleworkers have the same employment conditions – normal working hours should be maintained
 
Employers are responsible providing workers with the necessary training and technical support
 
Employers must respect the privacy of teleworkers – workers must have a right to disconnect
 
Workload and performance standards stay the same as for those workers on employer premises
 
Employers are responsible for taking measures to ensure workers do not become isolated
ETUC Deputy General Secretary Esther Lynch said:
"Home working has allowed millions of people to continue earning while keeping themselves, their families and their communities safe during the coronavirus outbreak.  
"However, working from home every day can lead to longer hours, less free time and interrupted sleep unless it's managed properly.
"As working from home becomes a more permanent feature of working life, employers must respect their workers' right to disconnect and member states should enshrine it in national legislation.
"People working from home have exactly the same rights as in law as they would if they were working from the office and we need to ensure that principle is enforced."
Notes:
The results of the latest European Working Conditions Survey data can be found in this report by Eurofound and the International Labour Organisation.
Photocredit: Nenad Stojkovic/Creative Commons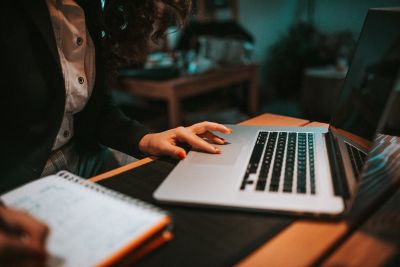 02.06.2020