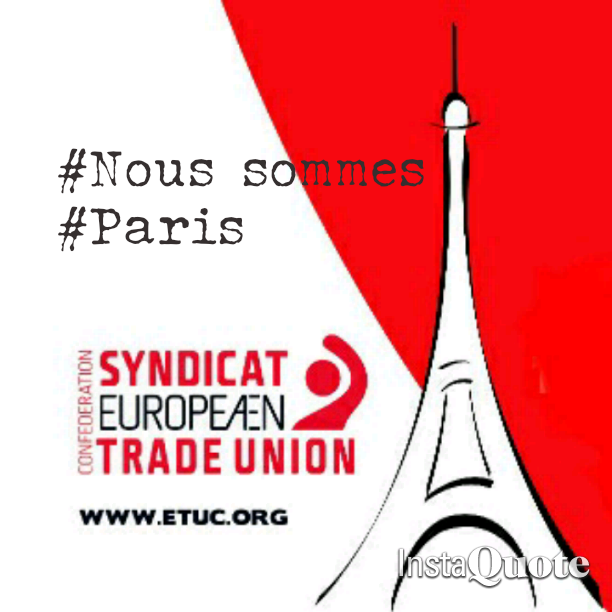 The European Trade Union Confederation, representing 90, trade union organisations in 40 countries, said it stood with the people of Paris at this terrible, frightening time.
Luca Visentini, General Secretary of the ETUC, said "We are with the families and loved ones of the victims, with the workers dealing with these murderous attacks, and with all people of Paris who are shocked, grieving and fearful. We are with our French trade unions and all their members."
"There are not adequate words to express our condemnation of these coordinated mass murders of innocent people."
"Trade unions have always stood for solidarity, and today we reaffirm that. France must not allow itself to be divided. That is what these killers want - to set people against people, religion against religion. We refuse absolutely."
"The fight against terrorism means to work for democracy, peace, social justice and decent jobs and living conditions for all."