The European Trade Union Confederation (ETUC) condemns the violation of human rights and international law by the Italian Government, welcomes the humanity of the Spanish Government and criticises the lack of action by the European Union and its member states over the sorry saga of the rescue ship Acquarius and its 629 people on board.
"It's shameful that 629 people saved at sea are turned away from ports in Italy and Malta" said Luca Visentini, ETUC General Secretary. "The right to claim asylum is a basic human right and cannot be denied. This passing the buck between member states has to stop.
"The Italian Interior Minister wants to portray Italy as some sort of victim but is violating basic human rights as well as international law. At least Spain has had the decency to allow the ship to dock.
"EU Commissioner Avramopoulos has rightly welcomed Spain for taking the boat for humanitarian reasons, but there is a much bigger problem that the EU urgently has to solve. The EU needs a credible asylum policy and to live up to its humanitarian and international obligations, and member states cannot simply opt out of their responsibilities whether by erecting fences, refusing boats or rejecting a fair share of refugees."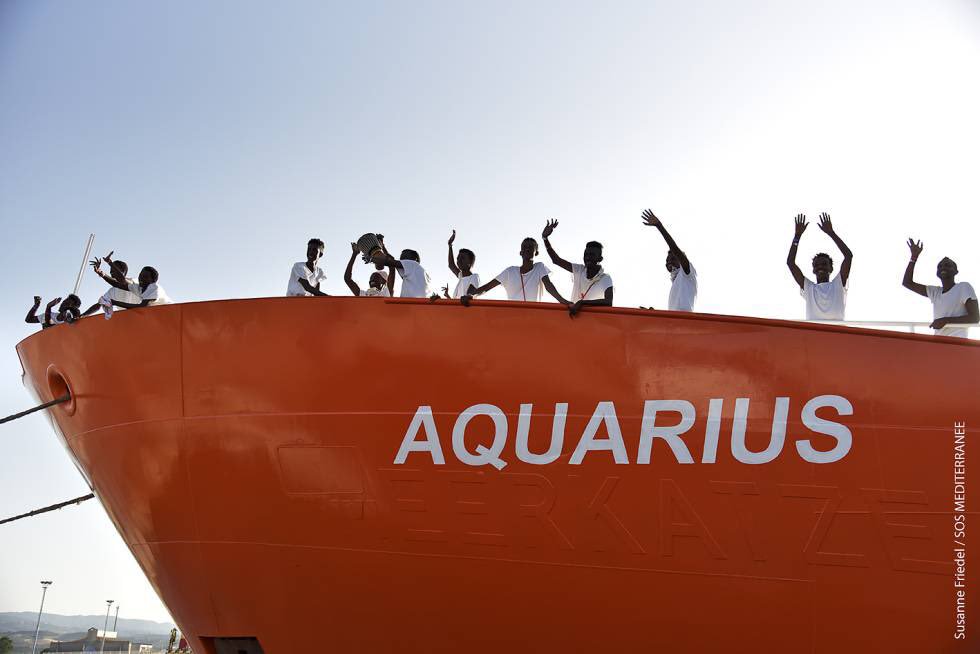 11.06.2018