Today, Tuesday, 21st March, the WTO Dispute Settlement Body will hear China's request for a panel to rule on the EU's anti-dumping measures against imports from China.
The European Trade Union Confederation (ETUC) supports the call by AEGIS, representing many EU industry sectors, for the EU to firmly oppose that claim.  "Dumping kills jobs, investments and competition. The EU instruments against illegal dumping must not be weakened just because China is taking its case to the WTO", says Liina Carr, ETUC Confederal Secretary.
ETUC believes that China's aim is ultimately to push WTO Members to apply anti-dumping measures against its exports only if export prices fall below the State-influenced prices in China - to treat China as if it were a market economy in anti-dumping investigations, when it is clearly not.
Moreover ETUC calls on the EU, and the European Commission in particular, to highlight the fact that China is now taking action only against the EU when many WTO member states have anti-dumping measures against China.
"It is no coincidence that China is taking the EU to the WTO when it is the only trading partner reconsidering its stance towards China" says Liina Carr. "It is clearly an attempt to pressure the EU. The EU must stand firm and take measures against state-financed dumping, along with other WTO members."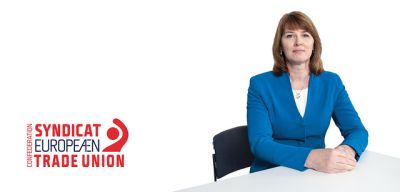 21.03.2017