Commenting on the outcome of COP 27 in Egypt, ETUC's Ludovic Voet said
"The outcome of COP27 is disappointing because the results are not up to the scale of the problem facing us.
"The setting up of a fund for loss and damage, and the acknowledgement of the need for a socially just transition to a carbon-neutral economy through  social dialogue, are steps forward for coping with climate change and rebuilding international trust in the fight against  climate change. The achievements are the trees that hide the wood of climate inaction.
"Climate change is advancing but we are still no closer to phasing out fossil fuels, and the financing of climate action remains inadequate.
"Policy makers have been working hard but they are not yet really focused on the immediate needs of working people and the planet we live on. There is a very urgent need to scale up climate action and invest heavily in clean energy and greener jobs, while respecting labour and human rights. Much more work needs to be done to create enough quality jobs and to limit climate change to 1,5C.
"We cannot afford repeated shortcomings in international climate action. Before COP 28 in the UAE, policy makers should re-read the definition of the verb implement, so as not to lose another year."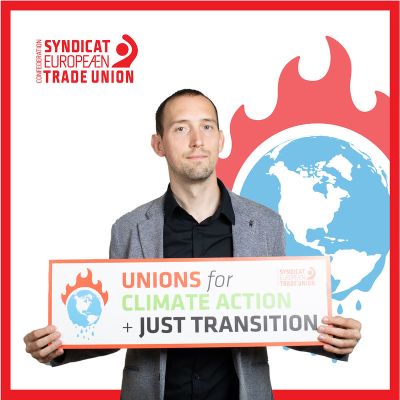 20.11.2022