Commenting on the European Commission's economic forecast, ETUC General Secretary Luca Visentini said "Low growth and high unemployment is a bleak outlook for citizens."
"The European Commission needs to be much more active in encouraging wage increases to drive demand, and in securing public and private investment. I am astonished that Commissioner Moscovici did not even mention the Juncker investment plan, he obviously does not expect it to make a big impact."
The ETUC welcomes the European Commission's figures showing that refugees will have a small but positive impact on the European economy, but is alarmed by the implications of Commissioner Moscovici's forecasts for extra spending on refugees and 'fiscal neutrality'. This suggests he expects member states to fund services for refugees from the existing pot of public spending – a recipe for social conflict and an open door for the far-right to exploit.
Visentini added "Spending to help refugees cannot be to the detriment of local communities. It would invite a dangerous social and political backlash.
"The need to accommodate and absorb refugees into the labour market is another reason why the EU needs to increase demand and boost investment."
The ETUC is also concerned that the Commission says it expects labour market and other structural reforms to pay off, while hoping that wage growth will support future demand – a clear contradiction since the effect of reforms is to keep wages down.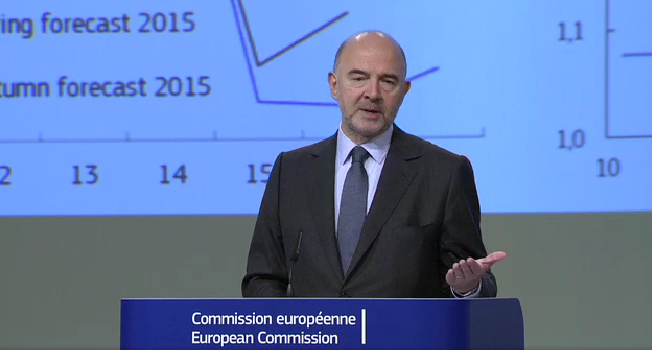 05.11.2015