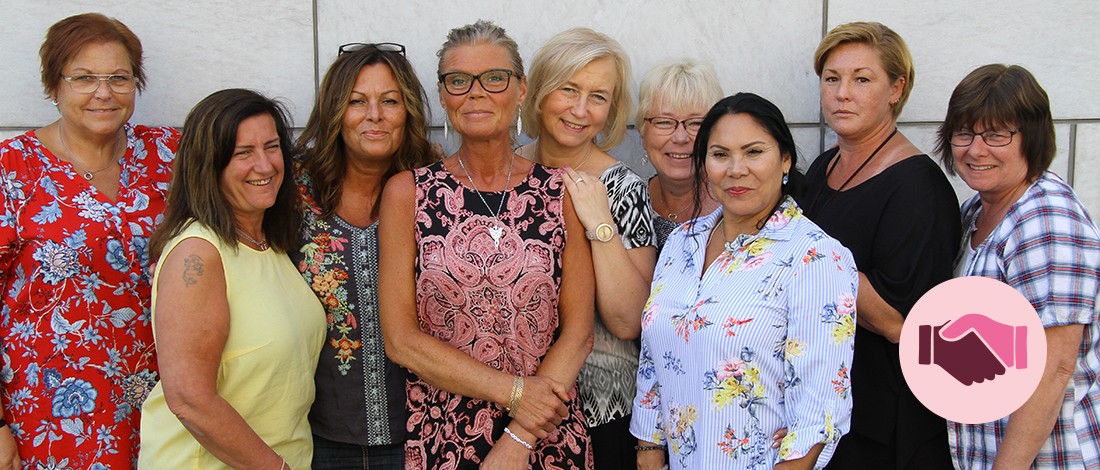 An extra pay boost for low-paid care workers forms part of a new two-year collective agreement reached after long negotiations between Swedish municipal workers' union Kommunal and private care providers.
On top of a general pay increase of 2% in 2018 and 2.3% in 2019, companies where average pay is below €2,330 a month (€2,380 in 2019) will pay a flat rate increase of €47 this year and €55 in 2019. Assistant nurses will get a further 0.5%.
In an industry where staff sometimes work long hours, the deal includes new measures to protect workers' health and safety by regulating working time, with compulsory rest breaks after a maximum of five hours.  "Recovery during the working day is very important, especially in businesses at risk of high workload and stress," says the union. Since full-time work supports economic self-sufficiency and therefore fosters gender equality, employers will examine ways to offer more full-time jobs – already the norm in public authorities.
Kommunal has also launched an online service – Kollkollen – enabling workers to check whether a company is applying fair pay and conditions agreed with the union. "Our mission as a union is to ensure that all employers sign collective agreements," said Kommunal negotiation secretary Lenita Granlund.