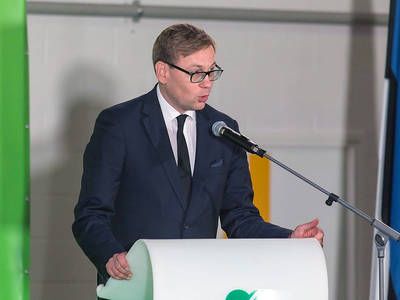 Trade unions in Estonia have secured a new minimum wage for 2019, to be paid by employers throughout the country.
The minimum wage agreement is equivalent to a top-level, universal collective pay deal, which means that it applies to all Estonian employers. Next year, a full-time employee will earn no less than €540 a month – up from €500 in 2018 – or €3.2 an hour.
Trade unions and employers agreed on a basis for the minimum wage calculation last year, linked to an increase in the labour productivity rate and the Bank of Estonia's economic forecasts. Negotiations took place over the summer.
Since 2001, Estonia's minimum wage has been fixed through social dialogue and subsequently enforced by a government regulation. The rate is higher than in other Baltic States, but less than one-third of the minimum wage in several Western European Member States. The leader of the Estonian Trade Union Confederation, Peep Peterson, said that despite the increase, it remains hard to survive in Estonia on the minimum wage. He urged the introduction of sectoral minimum wage-setting.