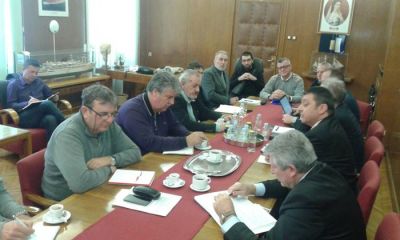 The Croatian metal workers' union SMH-IS has taken steps to preserve 6,500 jobs in the country's Uljanik shipyard, and secure wages for some of the workers who had not been paid for three months.
The SMH-IS together with the European trade union federation IndustriAll, persuaded the European Commission to approve a €96 million government loan for restructuring and salaries. Under EU rules, state aid has to be approved at European level.
The government sent its application for loan approval to the Commission before Christmas and received a favourable response at the end of January.
"The Uljanik shipyard is the cornerstone of the Croatian shipbuilding sector, providing 6,500 jobs," said IndustriAll Europe Deputy General Secretary Luis Colunga. "These jobs are highly-skilled in a complex supply chain, which is critical for the economy and the prosperity of the Rijeka and Pula regions.
"We welcome the Commission's decision which will help save not only jobs, but also the proud heritage of Rijeka and Pula as shipbuilding regions. We will continue to work with SMH-IS and their workers to monitor how this loan is used in the restructuring process to ensure that jobs are protected."